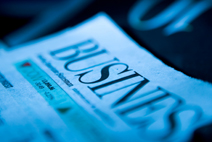 If you're new to publicity and you don't know where to start, here's one of the best places.
Sign up for a free subscription to PitchRate.com, a service that  connects sources with journalists, bloggers and anyone who provides content. 
    
PitchRate was created by Drew Gerber of Press Kit 24/7. I wrote all about here when it first debuted.  I'm mentioning it now because Pitchrate has recently added a free 6-part course as part of its service. It covers:
Part 1: How to stand out from the crowd and brand what's unique about it.
Part 2: How to make it easy for customers and journalists to find you online.
Part 3: Who wants your expertise? How to position yourself as an expert.
Part 4: How to grab the media's attention by creating the perfect pitch.
Part 5: How to get to the point and use sound bites.
Part 6: How to maximize your publicity by leveraging the coverage you're getting to attract more traffic and leads to your website.
"We developed this course to provide people with a basic knowledge of how to catapult their business using media coverage to get maximum results and generate revenue," said Shannon Nicholson of PitchRate.
    
Throughout the six-session couse, they share resources that help you take it a step further. I'm promoting the course as a compensated affiliate.  
     
When you visit the PitchRate website, you can log in as a journalist or a source. So keep this site in mind if you need to connect with sources to interview for a book or freelance writing project or a podcast. (Shutterstock photo)