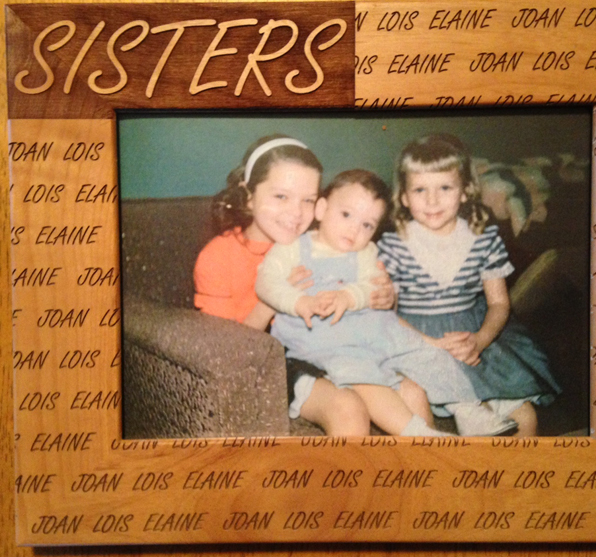 Do you have a box of family photos that you've lugged with you from house to house, and state to state, over the years?
My family does.
Hundreds of photos, some from as far back as the 1920s, have been thrown haphazardly into three cardboard boxes that my sisters and me divided between us and stored in our closets. Every Christmas, when I visit them in Columbus, Ohio, we haul out their boxes, sort through the photos and make fun of each other and how dorky we looked.
We've seen all those photos hundreds of times. We remember exactly where we were when they were taken: at family picnics, amusement parks, and at relatives' houses.
The photo that gets the biggest laugh is the one of our family in front of our tacky silver foil Christmas tree in our home in Maple Heights, Ohio. The tree changed colors thanks to a rotating plastic disc attached to a giant light bulb on the floor.  
We know every photo by heart, or so we thought.
The Missing Photo
This year, we discovered a photo we'd never seen before.
Our cousin, Michael Dreiling, who also lives in Columbus, emailed it to my sister, Lois Heinlen, earlier this year. It shows my two sisters and me sitting on the ugly brown couch in our living room, circa 1960. That's 8-year-old mini me, in the white plastic headband. Lois, age 5, is next to me. (Girls, your slips are showing.) And baby Elaine, a year old, is on my lap.
It's the best photo we've seen of the three of us together as kids, and we love it because it makes us (all brats) look so sweet.
That picture brings back memories of when we played with our Tiny Tears dolls and watched "The Mickey Mouse Club" on TV. I remember sitting on the floor, right in front of that brown couch, on Sunday morning, Nov. 24, 1963 as I watched Jack Ruby shoot Lee Harvey Oswald, the sniper who assassinated President Kennedy.
Our mom and dad both had big families and we always shared photos with our relatives. How could this one have escaped us? 
The Perfect Frame
I saved the photo in an email folder and didn't give it much thought until August when I was in the vendor building at the Wisconsin State Fair. Someone was  selling laser-engraved picture frames, and you could custom-order frames that they'd engrave with the names of the people in your photo.
It was the perfect Christmas gift for my two sisters and our little brother, Jon, who affectionately refers to us as "The Girls."  I wanted one, too, and ordered four. On Christmas morning, I made my sisters open their packages at the same time. They loved their framed photos. I can't stop looking at mine.
This quote from Laura Ingalls Wilder, whose "Little House" series of books was my favorite, says it best: