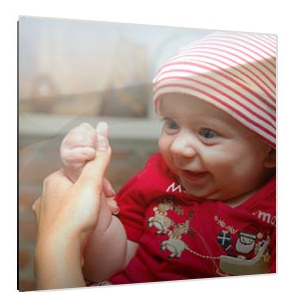 Matthew Bivens of Gainesville, FL writes:
"I work at a startup company called Fracture, which gives people an innovative way to print, mount and display their personal photographs.  Send us a photo and we'll print it on a pane of shatter-proof glass.
"We've been in business a little over a year, and we've received press from various news and media outlets (both local and national), and our product has been pretty well received.
For example, a TechCrunch blog post back in October 2010 drove in hundreds of orders in a matter of hours—a huge leap from the 10 to 20 orders per day we were seeing at the time. We've had other media coverage here and there, but we have yet to see real sustained growth.
"All of our focus is currently on sales and marketing, and we'd love any advice you or your readers can give as to different cost-effective ways a startup can use to gain exposure and spread the word."