By Elaine Fogel
Every author needs a book page – a place for the title to call home. Yet, for many first-time authors and self-publishers, where do you start?
As a marketing and branding specialist, even I had to start from scratch when I decided to write my new book, Beyond Your Logo: 7 Brand Ideas That Matter Most For Small Business Success. Of course, marketing and branding principles are the same whether the product is tangible or conceptual, but somehow, marketing my own book seemed daunting.
But, I am persistent. I researched a lot and read a zillion blog posts and articles until I developed a book page that makes me proud. Now, I'm happy to share these seven recommendations based on what I've learned!
1. The first thing to do – if you haven't already – is to register your title's domain.
Use an abbreviated version that's easy to remember and share. For example, for my title, Beyond Your Logo: 7 Brand Ideas That Matter Most For Small Business Success, the url is http://BeyondYourLogo.com
You don't need to create an entirely new website for the book. Simply add a page to an existing site or blog and forward the book domain to that page in your hosting account. I added my title to my website using a sub-page (child) to a parent menu tab called, "Books." That way, I can add more books as (i.e. IF) I write them.
An advantage to doing it this way is that you'll be able to maintain your overarching author or company brand identity. Even if each book has its own colors, style, and typography, the site and its pages will always be consistent.
2. With video marketing so prevalent now, a short book video trailer makes an excellent addition to your book page.
You can easily post it to a YouTube page and share the link in social media and newsletters. And, the good news is that you don't need to be a video expert to create one!
I used PowToon to create my book video. This SAAS (service as a software) tool is reasonably intuitive to use. If you can make PowerPoint presentations, then you can probably create a PowToon.
The site has free mini-courses that show you "the quickest way to make a PowToon that looks professional and awesome." You can use the characters, images, fonts, colors, and music that come with a paid subscription. (The free version doesn't allow for downloads.)
You can also import your own images—especially your book cover—to fully customize your content. If you don't plan on continuing with video-making, you can cancel your monthly subscription once you've made the book trailer and downloaded it.
Other similar tools include WeVideo, GoAnimate, and Moovly.*

3. It's important to have a book cover image for marketing purposes.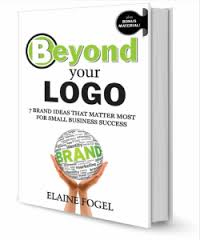 Whether you or a professional created the artwork, make sure you have both high (300 dpi) and lower resolution (96-150 dpi) JPG and PNG (transparent) files for print and digital purposes.
If you want a three-dimensional cover image, try using the Free Online 3D Book Cover Maker by boxshot. Results will depend on the size of your book cover art.
To distort (warp) the cover to fit a book cover template, Photoshop's transform tool is ideal, but for amateurs, I've heard that Pixlr works well. Most photo sites have 3D book images with blank covers.
As for other custom images you may require, you can check out illustrators and artists on Fiverr or ask colleagues for recommendations.
4. Now, it's time to write "About The Book."
This becomes your 3-4 paragraph standard marketing blurb that gets readers interested in your title. Be consistent—use this everywhere—on your book page, on bookseller sites, etc.
Remember to keep your reader in mind as you write this. What's in it for them? Review examples of bestselling books to get ideas.
5. Include a list of booksellers that sell your book.
Add hyperlinks to make it easy for web visitors to purchase your title wherever they live.
And, don't forget about independent bookstores! I link to the American Booksellers Association's Indie Store Finder search tool on my book page.
6. Testimonials, testimonials, testimonials!
They won't sell your book for you single-handedly, but they sure can help you build credibility on your book page. Ask other authors, experts and well-known people in your book genre to read and review your book well in advance.
Don't forget to show your appreciation for their efforts. I sent my reviewers a beautiful Balmain pen engraved with my book title. (OK, so I'm lucky—my company's services include custom promotional products.)

7. Lastly, I recommend including a chapter list on your book page, although this lends itself better to non-fiction books.
For works of fiction, consider including book excerpts.
Your book page is valuable real estate in marketing your book. Making it pop with images, video and engaging content can build your credibility as an author and self-publisher and help you sell more books!
*I am unaffiliated with all tools included in this article.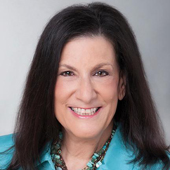 Elaine Fogel is a marketing and branding evangelist, professional speaker, SmallBizClub contributor, and author of Beyond Your Logo: 7 Brand Ideas That Matter Most For Small Business Success. People in 10 countries regularly read her blog, Totally Uncorked on Marketing and her articles have appeared in many publications.