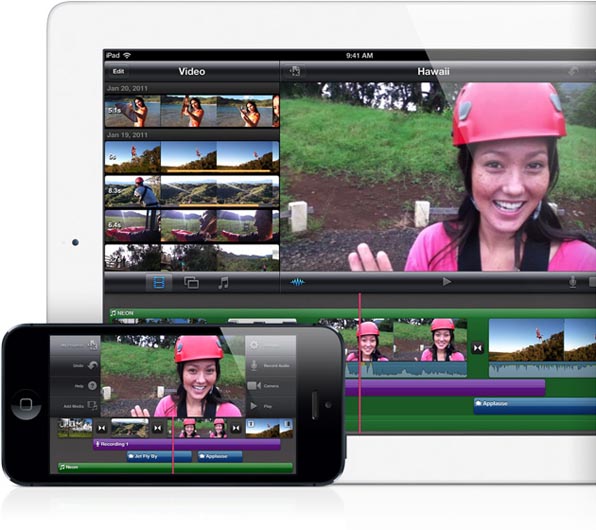 If you've been resisting creating videos for your business because you need too much equipment, and (like me), you don't consider yourself a techie, this is for you.
My friend Mike Stewart (no relation) shoots good-quality video, adds 3D and music during the editing, and uploads it to YouTube and his other social media accounts, all using just one piece of equipment and a $5 app.
You can do all that on iPad.
I just bought a refurbished iPad 2 from the Apple store, and I'm playing around with it before shooting my first video. It's a whole lot easier than using one of those tiny pocket-size cameras with the USB plug. You can also record using an iPhone, but Mike says it's better on an iPad or an iPad mini because the screen is bigger, which makes editing a lot easier.
Learn How During Free Webinar Thursday
Join us on Thursday, July 11, from, 4 to 5:30 p.m. Eastern Time for a free webinar and watch as Mike explains how the iPad helped get him out of the "I hate video" rut and start cranking out video that's brought lots of traffic to his website via the search engines and social media.
Register for Update: Watch the video replay of the "Tablet (iPad) Video and the Social Media Quadfecta." 
Every author, coach, trainer, and info product producer needs to make lots of online video, and this webinar shows you the way. These videos can be used for your websites, blogs, video emails, You Tube & Facebook–with nothing more than an iPad and a $5 app.
Learn how to get free visitors to your websites, have friends share your videos on Facebook and YouTube, and rise in Google results using Mike's new concept, the Social Media Video Quadfecta.
With the new iPad mini now out, online video has never been easier, or more affordable to master.
It's never been cheaper, easier or more powerful to accomplish online videos for business than today. Don't miss this webinar!
Register here to watch the replay. It's free. No credit cards required.
5 Ways to Use Video for Publicity and Marketing
1. Offer videos related to the topic of a story journalists are covering.
2. Record a simple "video tip of the day." It can be a two-minute segment of you explaining how to do something. No fancy props required.
3. Shoot video at events the media can't cover because they're short-staffed, and offer it to them. Many media outlets rely on citizen journalists. See Create video for your Chamber of Commerce, local media.
4. When you speak at an event, shoot video testimonials from audience members. Likewise if you're an author who does book-signings.
5. These short videos are perfect for your YouTube channel and pull traffic. I immersed myself in Jeff Johnson's Tube Traffic Secrets course (affiliate link) during the winter, and I'm redoing my entire channel.