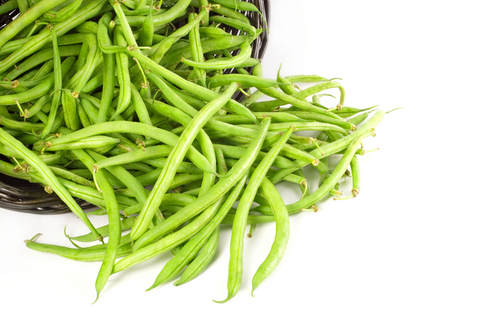 If you have a bonanza of beans this time of year, or you're hankering for a fresh-tasting, healthy, lemony side dish, try these Lemon-Ginger String Beans.
It's a Weight Watchers recipe from the Best Eats cookbook and has only 1 point per serving and only 55 calories. I just discovered it and have made it three days in a row.
Don't even tell your family it's from Weight Watchers. They'd never guess.

Lemon-Ginger String Beans
2 teaspoons olive oil
2 garlic cloves, minced
1 tablespoon grated peeled fresh ginger
3/4 pound fresh green or yellow beans, trimmed, or 3 cups thawed frozen green beans
2 teaspoons grated lemon zest (Or 1 medium lemon)
2 tablespoons lemon juice
1/8 teaspoon salt
1/8 teaspoon black pepper
      
Heat the oil in a large nonstick skillet over medium-high heat. Add the garlic and ginger. Cook, stirring constantly, until fragrant, about 1 minute.
Add the beans. Cook, stirring constantly, until softened, about 2 minutes.
Add the lemon zest and juice. Cover and cook until the beans are crisp-tender, about 2 minutes. Stir in salt and pepper.
Per Serving (1/4 cup): 55 calories, 3 g Fat, 0 g Saturated Fat, 0 grams Trans Fat, 0 mg Cholestoerol, 76 mg Sodium, 8 grams carbs, 3 grams Fiber, 2 grams protein, 44 mg. Calc. Points: 1