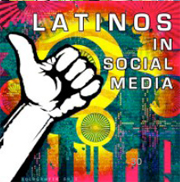 If you pitch bloggers as part of your PR campaign and you have a topic that ties into parenting, Latino issues, heritage/culture, cooking, recipes, beauty, fashion, art or technology, consider pitching Latina bloggers.
Results of the 2010 Latina Bloguera Survey taken by Latinos in Social Media (LATISM for short),  show that even though the number of blogueras has been climbing steady the last 10 years,  the numbers really skyrocketed last year. Of the 939 women who participated in the survey, 63 percent said they started blogging in 2009. The number is expected to continue to climbing.
It's well worth your time to read the free report. Here are interesting nuggets I found and how I interpreted the results.
Blogger Demographics
A whopping 85.6 percent of the bloggers are moms and have from two to four children. What it means: Any topic that deals with parenting is very high on their list. In fact, parenting is the most popular topic, with 62 percent of respondents saying they blog about parenting issues.
  
46.5 percent have household incomes of from $80,000 to $89,999.
  
The report says Latina bloggers are the fastest-growing segment in the blogosphere, the gateway to a world filled with avid followers and brand loyalty. What it means: Getting your brand in front of just one of these bloggers  could be like hitting a bases-loaded home run. Not only do bloggers love to link to each other, but 43 percent of the respondents manage more than one blog.
 
Most respondents reported that being a Latina has helped them find sponsorships and readers but in general, they get fewer opportunities to do so. What it means: If you have a product or service that's a perfect fit for theiraudiences, offer to sponsor a blog, or an event they're hosting.
  
The average age is 31, with 641 respondents from 30 to 39. What it means: If your topic appeals to this age bracket, you should be pitching Latina bloggers. See a list of the most populkar topics below.
Their most important topics
What do they write about?
The top three topics, in order, are Parenting, Latino issues and heritage culture. Cooking/recipes, beauty/fashion, art and technology are also popular.
Only 5 percent blog about social media which I found unusual, considering the demographics.

Product reviews and guest blog posts
69.9 percent review products, so if you're product is a good fit, send it.
   
63 percent write guest blog posts. Consider asking a Latina blogger to write for your blog, or offer to write a guest post for her.
   
11.1 percent are paid to write for others' blogs. If they like your topic, you could end up in two blogs, not just one.
    
12.3 percent have a video blog. So share your videos with them.
I would have loved to have seen a list of Latina bloggers and links to their blogs in the report, and was disappointed when I didn't. But I found a list of the top 100 Latina blogs.
Browse the list, which has thumbnail descriptions of what each blogger writes about, and you'll be able to pinpoint quickly blogs that you can incorporate into your PR campaign.
For example, Ahorros para Mamá, a blog written in Spanish, teaches Latina moms how to save and lists the most relevant coupons available.  Lisa, who writes The New York Chica blog, writes about "products that I love and use, events that I attend in New York Ceity, sharing my musings of motherhood, my love for movies and TV, and everything inbetween."  The Adventures of a NY City Mama concentrates on travel and food and highlights family-friendly destinations, as well as wonderful date night locations, both in and out of  New York City.
If you have a product, service, cause or issue that can appeal to this group, start pitching! See How to pitch the best bloggers and create a publicity explosion.