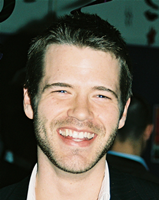 About half the posts on the popular blog Gawker deal with pop culture and celebrity gossip. That's why it's all too easy to dismiss this blog as frivolous.
But Michael Sebastian, a former Chicago newspaper reporter who writes for Ragan Communications, says Gawker is must reading for anybody in PR. That's because the other half of Gawker's posts deal with the PR, advertising and marketing industries.      
In his blog post The blog PR pros should be reading, Sebastian says:
Gawker bloggers are talking about your industry—and so are the dozens of comments each post gets. ..Gawker is to public relations what The Huffington Post and Drudge Report are to politics: informative, thought-provoking, slanted, infuriating.
As for its celebrity news, every good Publicity Hound should be paying attention and piggybacking onto celebrity gossip every chance they can get. In my Special Report #50: How to Piggyback on the Celebrity News to Promote Your Product, Service, Cause or Issue, I give numerous examples of how other self-promoters have done that. One of the best is Debra Holtzman, a child safety expert who distributes online press releases via Expertclick: The Online Yearbook of Experts about topics like Britney Spears driving her car with her baby on her lap to tips on how Tom Cruise and Katie Holmes can create a safe nursery for little Suri.
Another reason to read Gawker. A tip of the hat to Dan Janal of PRLeads.com for this one.