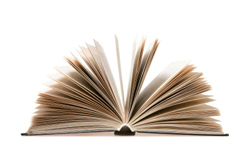 Mistake #1 Made by Many Authors:
They wait until their books are written to figure out the target market.
Mistake #2:
They give no thought whatsoever to marketing the book until it's printed.
How do I know? 
Because over the years, several hundreds authors have called me for help when they can't sell their books. The first question I ask is, "Who's the target market for your book?"
Often, this is what I hear: "My Aunt Sally loves the book and says she thinks everybody should read it. So I guess the answer to your question is everybody."
Dear author, you're saying, then, that you want your book to compete with every other book out there? And you're tying up, in some cases, several years writing, rewriting, editing and proofing, yet you have no idea who should buy it? And you don't know how to craft a specific sales message to a targeted audience?
   
   
Learn to Spin Two Plates at Once 
You need to force yourself while you're writing your book to figure out the many ways you're going to market it.  By working on the marketing and the writing simultaneously, you will end up writing a better book. 
By forcing yourself to think about how you're going to sell the book, you'll end up improving the content. In fact, I compiled this list of 10 questions you should ask before writing your book.
Spinning two plates at the same time is particularly important if you're hoping to lure a major publisher. And every publisher will want assurances that your book will sell. They also want to know that you're willing and able to shoulder a major part of the publicity effort, even though their publicist will be working on your behalf for about six months.
   
   
Let Peggy McColl Help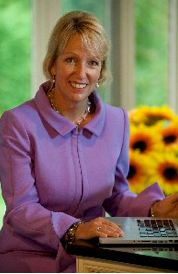 Author Peggy McColl teaches the "market and write simultaneously" trick to authors. Peggy really knows how to sell books.  She has catapulted her own book to the Amazon, Barnes & Noble and New York Times Bestseller Lists.
She has an ingenious yet simple, five-step formula any author can use to make their book a bestseller at almost no cost. She has used it to generate $35,618.52 in sales the very first time out of the gate.
She'll explain it during a free 90-minute webinar (or telephone seminar) at either 2 or 7 p.m. Eastern Time on Thursday, May 3, when Steve Harrison interviews her on "How to Make Your Book a Bestseller Even If You're a Marketing Novice. Register here.
You'll hear why her method works for all types of books, fiction or non-fiction, regardless of subject including self-published, POD, ebooks, newly-published—even those that have been out for years.
Peggy will also discuss Facebook pages, and why you need your own page just for your book. As for selling your book on Amazon, learn the big mistake most publishers make on that site.
I promote this free webinar as a compensated affiliate because I dislike hearing from sad authors who don't know their target market, and can't park in their garages because of stacks of cardboard boxes filled with books they can't sell.