By Barbara Florio Graham
Guest Contributor
In the 1970s, I self-syndicated personal essays to newspapers across Canada.
In those days, papers purchased only "one-time rights" for their circulation areas, so I was published frequently in six to 10 different papers. Some of these were travel pieces, but most were humorous accounts, and one became my best-seller in this genre.
After it had made the rounds, I sent it out to women's magazines like Woman's Day and Family Circle, but no one was interested.
Then I heard about an author who was looking for humor to fill out (and lighten up) her new diet book. She loved my article "The Real Difference between the Fatties and the Thinnies" but she wanted all print rights.
She was adamant, and after several exchanges by mail, well before any of us had computers, I agreed. I wanted an anthology credit, and the $50 she was offering would bring the total haul from this 700-word piece to more than $500.
When Bobbs-Merrill sent advance copies of the book to major women's magazines, only McCall's was interested. The excerpt they published, in 1983, was my humor piece!
Although they didn't pay me, I was proud of the publication credit. However, when McCall's ceased publishing, its content was sold to a database, and my article began to appear on websites all over the world. I stopped counting when it approached 50 countries on five continents.
Print Rights Only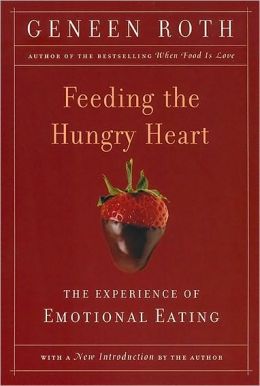 "Feeding the Hungry Heart: The Experience of Emotional Eating" made the best-seller list, and author Geneen Roth became a celebrity. She published a 20th anniversary edition of the book, hosts retreats, and sells CDs and other products from her website. She's published nine books and appeared on major TV shows.
Fortunately, the contract I signed with Roth was for print rights only.
Decades later, when Guideposts Books was gathering material for Funny Bone Fitness, the editor scoured the web and came up with my piece. She contacted me and offered $250. That book appeared in 2006.
Now It's Happened Again
Brian Wansink, PhD.—nutritionist, behavioral economist, professor and the Director of Cornell University's renowned Food and Brand Lab—found my piece on the web, and contacted me.
He used excerpts from my piece in his new book, Slim by Design, published by Harper Collins.
How I Repurpose Articles
For many years, I have mined my print archives to repurpose older articles. Sometimes they can be sold as is, but often they require a little tweaking, substituting more current references, and updating information.
I almost always change the title, and have also combined pieces to create a new article, or used my initial idea to spin into something fresh.
Don't ignore those old gems.
Every so often, pull out those old print pieces or those stored on back-up media from earlier computers. Who knows? You may find a way to generate new revenue from old work.