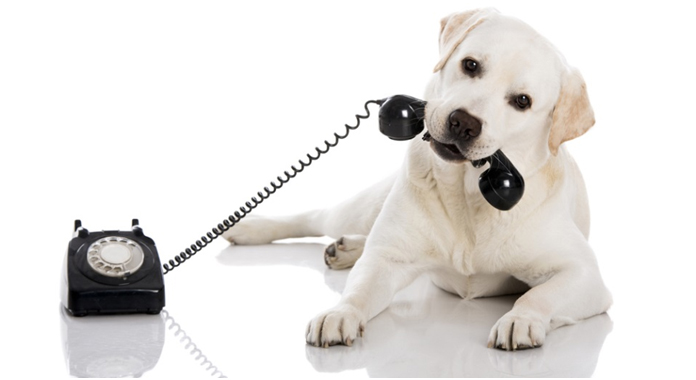 If you're new to publicity, or you're not getting the publicity you'd hoped for, stop dreaming about it and learn how to do it in only 21 days.
Publicist Michelle Tennant Nicholson and publicity expert Drew Gerber, both of Wasabi Publicity, have written an indispensable ebook for anyone who wants a crash course on how to stand out from the crowd, entice the media, and get story after story. During a special promotion that ends at 11:59 p.m. on Wednesday, July 6, they're willing to give you their personal list of more than 300 hand-picked contacts for top-tier and mid-tier print, broadcast and online media.
Their book, the "21 Day PR Action Guide: The Who, What, When and Where to Launch a Successful PR Campaign," (affiliate link) is a 180-page instruction manual that walks you step by step through the process of landing media coverage.  This is the exact system Wasabi uses to place its clients in prestigious media like "Good Morning America," the Wall Street Journal, "Fox & Friends," The New York Times and "Dr. Oz."
The book, a steal at only $49, comes with spreadsheets that include more than 300 names and full contact information (phone number, mailing address and email) for reporters, editors, producers, broadcasters, freelancers, contributors and staff members. Michelle is one of the top publicists in the U.S. She has been through my mentor program and I have recommended her to many of my readers who turn into her happy clients. 
Below, you can read Chapter 8, Who You Gonna Call? Your Perfect Media Match, reprinted with permission below.
 * * *
It's just like the wonderful world of dating: You can't just pursue everyone on the planet who happens to be single and the right gender. If you're looking for that perfect someone, you gotta narrow the field down first.
And when the field is a bit more manageable (say, guys who love to travel or gals who can make you laugh), you need to come up with the approach that will catch their interest so you can explore whether you two are a match.
1. Even a Shotgun Must Be Aimed
It's true that you'll be pursuing more than one Ms. Media at a time. But unless you've decided to devote all of your waking and some of your should-be-sleeping hours to your PR efforts, you need to make sure you spend what time you have wisely. That means focusing on media that serves your target market.
2. Everybody or Certain Bodies?
Okay, so a kazillion people tune into The Today Show and zillions read O Magazine every month. You very well may get to the point where Ellen wants to interview you and you get featured on the Yahoo! newsfeed. But there are "riches in niches," and you'll get more exposure and more results much quicker in media that is specific to your target audience.
3. Who's in Your Sweet Spot?
Who is your target market? It's not just the people who could benefit from what you have to offer (which could be just about anyone, right?), it's the people who would crave what you've got—if they only knew about you! Specifically, what type of client or customer have you had the most success with? Those folks are your sweet spot, and you want to attract more of them.
4. What Are Your Sweet Spot's Sources?
Where do these people go for their entertainment, enlightenment or education?
Who do they trust? Are they magazines readers or early morning commuters?
Are they Internet savvy or television watchers?
And specifically, what publications, trade journals, radio shows, internet sites, or TV shows do they like?
5. What Are Your Strengths?
You may be perfectly willing and able to be interviewed on a talk show. You may be a fast and terrific writer who could churn out articles. Or you may be terrified to speak in public and can't write a lick! Though it's helpful to be prepared and available for any type of media, you may want to play to your strengths in the beginning.
6. Think Global, Start Local
Media begets media. As you begin your public relations campaign, cut your teeth and sharpen your skills with local media. Make your mistakes—and learn from them!—with smaller audiences to prepare you for the larger ones. Build your media portfolio by appearing on local shows and in local publications.
7. Research Their Specific Wants and Needs
Once you've identified the best media vehicles to start with, do your research!
What types of guests do they have?
What types of articles or interviews do they feature?
What topics do they cover and who specifically covers them
Actually watch or listen to the shows and read the publications you'll be pitching! (This, by the way, is one of those key moves that too few people do.)
8. Track Down Specific Contacts
You can often do this via the internet. Radio and TV shows will often list a producer. Publications have editors and by-lined journalists. Get not only a specific email for that person and a phone number.
And if you can't find this info on their website, call the general number. Explain to the receptionist what type of benefit (story, insight, topic, etc.) you can offer and ask who you should contact. You can reach the media through their "contact us" website pages or you can email them. In addition to reaching them there, you can reach them through sites like Twitter, LinkedIn, Facebook, and YouTube.
9. Research Your Specific Ms. Media
Now that you have a specific contact, take some time to research that specific Ms. Media. Google her or him. Find out what other articles they've written or shows they've produced. To dramatically improve your odds of success, get to know them before you pitch them!
10. How Can I Help You Get Your Work Done Today?
As you do your research, whether it's the media venue or the specific contact person there, get yourself into the mindset of "How can I help them do their job?" How can you help entertain, enlighten or educate their audience? How can you be a benefit to them?
11. Prepare for Trial and Error
Not every pitch will land you a placement or an appearance. And not every placement or appearance will get you the results you want. Pay attention and keep track of what's working and what isn't. Then keep doing what works! What gets you more hits on your website? More inquiries via email? More calls to your office? That's where you want to spend your precious time.
Day Eight Action Steps
Let's start the hunt for your perfect media match.
1. Your Sweet Spot Avatars
Begin finding your perfect media match by knowing precisely who you're trying to reach. Start by thinking of your current clients or customers, especially the ones you've had the most success with. Then describe at least 4 of them by age, gender, education, interests, concerns, dreams, and nightmares. (You can describe actual individuals or come up with a fictional composite.) What types of work do they do? How do they spend their free time?
#1: 
#2:
#3:
#4:
2. What Do They Read, Watch, Listen to?
#1:
#2:
#3:
#4:
3. Research 3 Good Media Options
Choose three of the specific media options you've chosen and begin your research. Read a few issues of the publication or watch the show a few times! Take notes on the following: What areas do they cover? Local, national, industry-specific, men's issues, etc. What specific topics do they feature? What expert resources do they choose as guests, for quotes, or as bylined authors? How long are their segments or articles? Where could I best fit their format and what they offer?
4. Find a Specific Contact Persons
For each of your 3 good options, visit the website and/or call the general number to find out who your best contact person will be.
***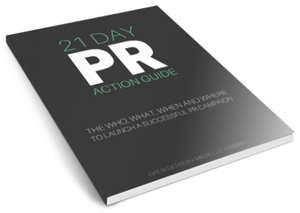 Buy the "21 Day PR Action Guide: The Who, What, When and Where to Launch a Successful PR Campaign" (affiliate link) before 11:59 p.m. Wednesday night, July 6, and receive a list of contact information for more than 300 print, broadcast and online media including The New York Times, Forbes, FOX News, Huffington Post and lots more.