Don Crowther, my mastermind coach and social media teacher, is giving away a free video this week in which he shows you how to create a targeted social media system that will keep your efforts focused on the tasks that will make you money, instead of wasting time having conversations that go nowhere.
He's also giving away a Systems Template, plus an already filled-out sample version for you to literally copy and use as your own template.
And he'll even show you step-by-step how to use it. The template works, no matter what kind of system you're developing. Access his video and the free template by clicking on the video below.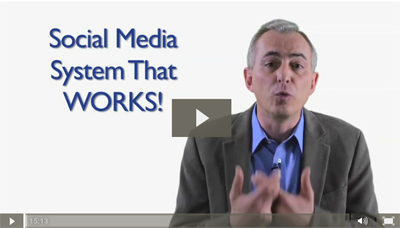 Last week, Don gave away two other videos. The first explained why having social media conversations is usually a waste of time. The second explained the four ways social media brings you traffic and paying customers.
If you watched them both, he gave you instructions on how to access free software that will make it drop dead simple for you to put a special free report, video or download on any post or page on your blog. To get that content, people have to Like your page on Facebook. Once they click the "Like" button, they'll get the content right there on your page. Don actually demonstrates, during the process of having you claim the freebies, how this works. 
If you click on the video above, you'll have access to these freebies, too. Scroll down and look on the right side for Video 1.
Don, by the way, is the guy who taught me how to create the cool Pinterest board, 50 Tips for Free Publicity, which is pulling traffic back to this blog, prompting comments and selling my products that I occasionally promote within the posts.   I would have NEVER figured out how to do it without his help. And the best part is, I outsourced all the graphics work.
Go grab your social media freebies from Don here before they're gone.