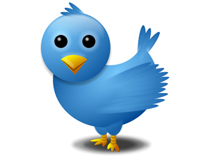 Here are my Top 10 tweets from this past week, great for retweeting! If you missed these, follow The Publicity Hound on Twitter.
Win More Pitches
If you're in the agency business, you know the new business development and pitching grind like no other. As we all know, pitching for new business is the lifeblood of any marketing agency.
Develop Visual Strategy For Your (Business) Google Plus Marketing
With both its fans and detractors, Google Plus is a pretty controversial social media platform. On one hand, it definitely is not as populated as the sheer number of "users" would suggest, thanks to the questionable move by Google to immediately give people a profile if they use any related service through their brand. On the other hand, it is certainly a valuable platform for professional users, particularly of the creative variety.
Gifts For Writers and Authors
If you are stuck for ideas and want to get gifts that they will really appreciate then check out these gift ideas.
10 Proven Press Releases
10 real-world press releases that got BIG TIME publicity paired with fill-in-the-blank templates to create your own.ram has officially passed Twitter with active users, making the photo- and video-sharing app the second largest social media platform.
The Difference Between Marketing and PR? It's All in the Inflections
PR News asked its community how it would define the difference between marketing and PR.
The Art of Getting Customers
Learn how to attract customers and keep them coming back – from someone who has spent more than two decades helping companies do just that.
7 Content Marketing Trends for 2015
As we move into 2015, wow that has gone quick, we have collected thoughts on digital marketing trends from expert leaders and practitioners in their field.
The Best of The Publicity Hound's Tips of the Week of 2014: Yours to regift
Here's a gift that's perfect for small business owners, a nonprofit that needs publicity, authors who want to sell more books, or anyone who wants to self-promote on a shoestring budget and without an expensive publicist.
Sony decision not to release 'The Interview' draws backlash
Sony Pictures has pulled "The Interview" from release in the wake of one of the largest corporate data hacks in history.
Why You Want Return Visits to Your Website
Because a high return visitor rate means you have content worth seeing again and again – in terms of a blog and other website content.