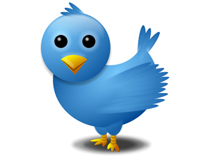 Here are my Top 10 tweets from this past week, great for retweeting! If you missed these, follow The Publicity Hound on Twitter.
Social Media for Authors: How to Use Promoted Posts on Facebook
Facebook receives the highest traffic of all the social networks, but unfortunately the company is limiting the number of people who see your posts on your business page.
1 in 4 Boomers say hashtags should be taught in school, survey says
Querying over 1,000 Americans nationwide, 1 in 4 Baby Boomers support teaching proper hashtag usage in schools, whereas in contrast, 68.5% of respondents aged 18-24 believe hashtags should not be taught in school.
Pinterest is a Bigger Influencer Than You Think
Pinterest has done a lot of things right in its first few years. It has gained a huge following, opened itself up to businesses, and launched very user friendly mobile apps so that people can use the site on the go.
8 blogger relations tips from a blogger (and my own killer tip in the comments).
I look at what makes me happy as a blogger, as well as what doesn't. Then I think about how I can incorporate that into my own blogger outreach. Here are a few lessons I learned.
5 ways to get noticed by joining LinkedIn conversations.
LinkedIn isn't just a place to list your credentials and call it a day. With over 225 million registered users, most of whom are top business leaders, influencers, and hiring managers, LinkedIn has become one of the best professional resources for professionals.
Nonprofit sponsors can pay for your PR, travel expenses and more, even if you're a self-published author.
Companies and nonprofits that are cutting back on expensive advertising campaigns are turning, instead, to a much cheaper way of promoting their own names. They're teaming up with authors, speakers and experts who are already knowledgeable about topics that tie in perfectly to the goals of the company or nonprofit.
250 free holiday stock photos from HubSpot.
Stop wasting time searching for images, and stop wasting budget paying for them. Download these 250 photos, a $1,500 value, for free to start executing remarkable holiday campaigns. This photo pack includes Halloween, Thanksgiving, Hanukkah, Christmas and New Years photos.
Forbes Top 50 Social Media Influencers. [Is your favorite on this list?]
You can answer this question by saying they are the people who most influence the biggest brands or have the biggest selling book or who have been around the business for a long time. Social media is a democratizing form of communications and to assess influence you have to who is first among equals. That means who has a real following.
30 Lessons from Selling $30 Million Worth of eBooks
Writing or launching an ebook? Fab summery of marketing, pricing, shelf life, reviews, etc. Before you hit me up for a loan, let me preface this post. That number represents eBooks sold for various masters and partners in the last decade. Yes there are a couple of mine in there, but it's a tiny fraction of a % of the total.