Here are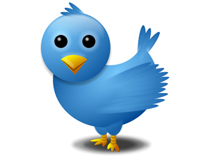 my Top 10 tweets from this past week, great for retweeting! If you missed these, follow me on Twitter.
How to turn off LinkedIn endorsements.  
Skill endorsements are a great way to help build your professional brand. But not all people agree that the feature is useful. Some say it can be a false representation of your skills, since connections you may not know well can vote up any skill and add new ones that you may not want on your profile. Luckily, turning off LinkedIn Endorsements is easy.
Best times to tweet and post LinkedIn status updates for B2B vs. B2C audiences.
I found this great infographic from Compendium. After tracking 200 companies' stats, Compendium discovered the best social sharing practices. They've also depicted the significant differences between what works for B2B companies and B2C companies, so you're covered either way. Check it out!

Musicians are using the iPad for their press kits & lots of other cool tasks. [Infographic]
Several years ago, when the iPad was in its early days, I wrote a post on how musicians could use the iPad. Well, after years of gradual adoption from the music community, the guys at Kensington have compiled this infographic on how musicians are using the iPad and what some of the most popular apps are. Enjoy!

Bloggers: Don't force readers to log in before commenting.
I love commenting at blogs and do so several times a week. I try to write succinct, well-thought-out comments. I double-check what I've written for typos. When I click "Post Comment" and see the box that tells me I must log-in, I bail out.
How to write great/awful tech press releases. [Satire]
Today, we've rounded up some gladiators, Scottish marksmen, and dogs without a home. Our gut tells us the dogs will fly off the shelves, but the three-day hunting spree? We're a wee bit skeptical.
Pros & cons of enrolling your ebook in Amazon's KDP Select Program.
I'm trying out a new microphone, so I thought I'd record a quick episode of Ask Paul Colligan. In this episode I answer the age old question, "Should I Enroll My Kindle Book In The Amazon KDP Select Program."
6 tips to discourage Google from classifying your press releases as spam.
As Google continues penalizing websites using manipulative tactics to artificially boost their search rankings, PR pros should be jumping for joy. After all, the whole point of the year-old Penguin algorithm update is to reward websites that are producing valuable content on a regular basis by making them easier to find.

Tragedy in Boston: What the hell was Epicurious thinking with this promotional tweet? 
After every national tragedy, you can be sure that some clueless brand will try to exploit it. In today's episode of "What the hell were they thinking," the food website Epicurious sent out these tweets to its 385,000 followers.
20 best WordPress themes for ecommerce sites.
Choosing the proper WordPress theme to communicate the message and products of your E-Commerce site is crucial. There are many different E-Commerce templates out there, and it can be intimidating, so we compiled a list of successful templates to choose from.
Authors: Hear tips galore selling books galore on Amazon, using little-known tools and tweeks.
Do you lay awake at night trying to figure out how to get Amazon to work for you instead of your working for it? As an author, Amazon is an amazing and powerful marketing tool. It's not just a "book store."