Here are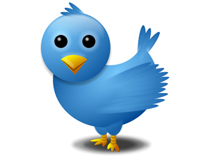 my Top 10 tweets from this past week, great for retweeting! If you missed these, follow The Publicity Hound on Twitter.
How to make a marketing video. A beginner's guide.
Ready to start creating videos? Here are 5 quick wins you can knock off your to-do list today.
5 Pinterest Analytics Tools to Improve Your Social Media Marketing.
Incorporating an analytics strategy can help you to maximize the efforts spent on Pinterest Marketing. Finding the right tool for Pinterest analytics is KEY.
How to create an RSS feed from Twitter & 8 more ideas to be productive with Twitter.
On March 2013, Twitter stopped supporting RSS feeds generated from a Twitter account. If you were one of the many people who relied on this feature, don't despair. How to create an RSS feed from TwitterDlvr.it can help you share your Twitter streams including create an RSS feed using any Twitter handle.
12 content research tools that will make creating content a lot easier.
When it comes to content marketing research, there are a lot of tools at your disposal — so many that it can be overwhelming.From keyword tools and question-and-answer sites to open discussion forums and backlink analyzers, there are tools designed to help you with every step of your content marketing research.Here are twelve you should be using if you aren't already.
This will be the #1 business skill of the next 5 years.
Every few minutes, a new buzzword rips through the business world, skids, gets a few quick books written on it, and ends up in a pile of tired terms next to "synergy." Today, one of the biggest corporate buzzwords is "storytelling." Marketers are obsessed with storytelling, and conference panels on the subject lately have fewer empty seats than a Bieber concert.
Pinterest now notifying users when the price drops on something they've pinned. Smart!
Social "pinboard" Pinterest, still one of the darlings of the social media world, is becoming increasingly attractive to e-commerce merchants.This week the company announced a new service that will alert Pinterest users via email when there has been a price drop on something they've pinned.
How to sell a story to Entrepreneur magazine.
Don't give us the obvious, or merely touch on the surface of a subject. Our readers are not beginners, and they don't have time to waste reading what they already know. Can you offer a fresh angle on a familiar subject? Can you convey atmosphere and personality when interviewing entrepreneurs and experts?
Facebook turns on secure browsing by default.
Facebook plans to continue upgrading its security infrastructure throughout this year.
4 little-known tips for flying through airport security.
Airport security technologies are sensitive — and for good reason. If you're really looking to rev up your security line strategy, check out the following options that can help you get to the gate faster and sans stress.
Top small business events you should consider attending.
Welcome to our latest curated list of events, contests and awards for small businesses, solo entrepreneurs and growing companies. To see a full list or to submit your own event, contest or award listing, visit the Small Business Events Calendar.