Here are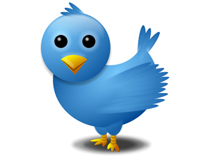 my Top 10 tweets from this past week, great for retweeting! If you missed these, follow The Publicity Hound on Twitter.
11 ways to use Google Alerts to get more visibility online and off.
Google has a very useful free alert service which can help you get more visibility, both online and offline.
4 tips for using HootSuite
Hootsuite lets you manage and keep track of your social media sites, including Twitter, Google+, Facebook and LinkedIn. You can set up filters for keywords and manage multiple profiles. If you have more than one account on each platform, Hootsuite is a great way to keep track of interactions and schedule future posts. Here are some tips for first-time users of Hootsuite.
Authors: Think like a marketer, sell ebooks like a pro. Free guide
If you're finally serious about selling your eBook, this is the guide for you.
8 steps to higher Facebook graph search rankings
Avid users of Facebook are getting more and more familiar with Facebook Graph Search that is being rolled out.
5 daily tasks you should perform as a marketer and blogger.
Social media plays such a vital role in any online undertaking, you should care to build your brand through the social networks. You should care to spark curiosity and interest among your target audience.And even though achieving real results isn't as straightforward as it might sound, there are some simple actions that could give you a big helping hand.
5 Pinterest Analytics Tools to Improve Your Social Media Marketing
There are a wide variety of Pinterest analytics tools out there, each designed to cover a specific or multiple metrics. The key is to decide what metrics you need to be measuring and find the tool that best works for your brand.
How to create an RSS feed from Twitter & 8 more ideas to be productive with Twitter
How to create an RSS feed from TwitterDlvr.it can help you share your Twitter streams including create an RSS feed using any Twitter handle.
How to Schedule Tweets Around the Clock
Your own best time to tweet will vary by your business type, target audience, and time zone. But if you have a global market – what then? Your best bet is to tweet around the clock to catch your followers in all time zones.
Are you still confused about duplicate content?
Today, if you want to post on EzineArticles, Squidoo, Hubpages, ArticlesBase, ArticleDashboard, GoArticles, StreeArticles, or any other reputable article directories out there, you need to have 100% original content.
Yelp now lets you post reviews straight from your iPhone
For reviews of local businesses that just can't wait until the writer gets home, Yelp has updated its mobile app to let users post reviews straight from their phones.