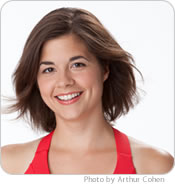 Lists are everywhere these days—on TV, on Facebook, on Twitter and in your local newspapers and national magazines.
And for good reasons. Readers love lists. The end of the year is the ideal time to create your own—either by yourself or with help from your friends, followers and fans.
Nicole Nichols, a personal trainer and group fitness instructor, compiled this list of The 50 Best Workout Songs of the Year.
But your list doesn't have to be the "best of." It can be the "worst of" such as the 10 Worst Media Disasters of 2011 from Brad Phillips, aka @MrMediaTraining on Twitter. Also consider lists that highlight the funniest, best, zaniest, most thought-provoking or irreverent.
These lists are also perfect fodder for guest blog posts.
What year-end lists have you compiled for yourself or your PR clients? And what kind of publicity have you generated so far?