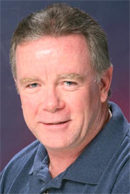 This guest post was written by Kevin Gerard, a fantasy adventure author whose books for young adults include the series Conor and the Crossworlds series and Diego's Dragon.  Follow him on Twitter.  
*     *     *      
By Kevin Gerard
If you write children's novels, school visits are an enjoyable and profitable way to promote your books.
With a little finesse and a lot of persistence, you can develop rewarding friendships with school librarians close to where you live—and if you dream like I do—all across America. If you prepare for and execute your school visits correctly, you'll increase your fan base and make some good money while having the time of your life.
I write fantasy adventure novels for middle grade and young adult readers. Over the last eight years, I've travelled the country doing author talks at countless elementary and middle schools. I've spoken to every type of group you can imagine, from a dozen students in a single classroom to over 700 kids, all gathered in a huge auditorium.
The number of students and how many talks you'll perform fluctuates with each school. I personally prefer a group of about 200, but I'm always prepared to do whatever the librarian requests. I've done one to as many as six talks in a row, but always with a preset time during the day to sell signed copies of my books.
I engage in a host of other marketing efforts, but I've found that author talks can generate significant sales if you work closely with the school librarian to prepare students for your arrival. Watch this video of Kevin speaking to students, and note the huge audiences!
Create a "Librarian Kit"
I've assembled a "Librarian Kit" over the years, which I send weeks before the date of my visit. It contains electronic files, including Jpegs of book covers, interior illustrations from the books, a customized price list students can take home to their parents, and various i-Movies or PowerPoint presentations about the books.
I also snail-mail a complete set of 12×18 inch book cover posters to the school. I get them at Costco—$3 apiece— and they look incredible.
Librarians can upload the book covers into their library computers, so the students see them every time they log in and work. They print copies of the interior illustrations and have coloring contests, which any student can enter. I work alongside them to judge the entries and award books, posters, or T-shirts to the winners.
The iMovies and PowerPoints are sensory wonders, brimming with illustrations, music, sound effects, and text, narrated by yours truly. By the time the students are exposed to everything, they can't wait to show their parents the price list and ask if they can buy a signed copy when the author visits their school.
If you're lucky and you find a librarian who's passionate about her job and loves the kids she works with, she'll go all out to help you sell books. I usually find a table set up and decorated especially for signing. I'll bring 20 copies of every book and close to 50 copies of the first book in each series. In some cases, the librarian has taken pre-orders, so I know exactly how many books to bring.
Ka-ching, Ka-ching, Ka-ching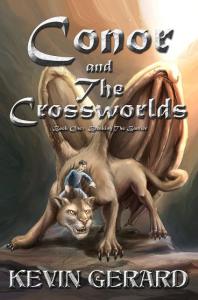 You'd be amazed at how many students bring cash or checks from their parents, sometimes to buy an entire series. I don't allow credit transactions. I think that might be asking a lot from a parent, and I've never had one check returned in eight years.
Well, now that you've done all this good work and the big day is near, prepare yourself as best you can, and remember…
Be ready for anything. You have to adapt to any possible situation.
As I said, I've visited hundreds of schools, and I can think of three that are always prepared for my arrival. Everything is ready, all I have to do is show up, plug in, and go.
At the other extreme, I've arrived at schools where the multipurpose room is locked, the guy with the key is nowhere to be found, and the students are already lining up outside the door for the presentation.
Your projector breaks, your laptop won't sync with the school's A/V setup, your PowerPoint file gets corrupted, there's too much light in the room, you find out you have 17 minutes to do your perfect 50-minute presentation.
Expect it all to happen and you'll be fine, and don't ever show anxiety. Remember, you're a duck, serene on the surface and paddling like hell underneath.
Use This Handy Checklist
Run through your presentation the night before, using your own A/V equipment. Better to find a glitch before you get to the school, and you'll have a fallback in case their equipment doesn't work.
Find the school the day before your scheduled visit. There's nothing worse than getting lost in a strange city with only five minutes to go before you're supposed to begin your talk.
Arrive no later than 30 minutes prior to your scheduled start time. If it's your first school visit, make it 60 minutes. Give yourself plenty of time to get set up, run through everything, and relax. You want to be at your best when the flag goes up.
If you think you're early, go to the school anyway. I learned that one the hard way—only once. I thought I had 40 minutes to spare, and when I arrived, I was 30 minutes late. Better to be early.
Kids are kids. They're going to love you, but they're still going to fidget, talk, joke, try to look cool, and do everything else kids do. I just stop talking and stand still when they start to get a little rowdy. They get the message.
Be exceptionally nice to everyone you meet at the school. I mean syrupy sweet. You are representing yourself as an author of the best new fantasy novels around, and whether or not you get invited back will largely depend on the overall impression you make. From the receptionist to the principal, pour it on. They'll love you!
Send a personally written thank you card to the librarian who worked with you to arrange the visit. If they handled sales for you and you sold a lot of books, include a $10 Starbucks gift card. Trust me, even with just a thank you note, you'll shine brighter than the sun.
There are other things I'm forgetting, I'm sure, but these are a good start. Remember that school librarians are the most overworked and underpaid professionals around. When you call them hoping to schedule a visit, bend whatever way they want. If they say they can't talk, thank them very much and tell them you'll call another time.
Good luck. Be persistent. Presenting to kids is the second best part of being a fantasy adventure author.