UPDATE on Nov. 22, 2015:
You can listen to the free replay of this call here.
***
One of the biggest mistakes authors make when trying to get onto on a radio show as a guest is the same mistake they make when trying to get onto a TV show and in print.
They pitch their books.
DJs and talk show hosts don't care about your book. Even if they schedule you to be on their show, 9 out of 10 of them won't bother reading it.
Here's what they do want: a sizzling hook that's tied to your book or area of expertise. For example, if you write romance novels, the Ashley Madison hack is a perfect tie-in. You don't have to be an expert on cheating. But you can recommend ways listeners can bring romance back into their lives.
Radio DJ Wayne Kelly suggested the Ashley Madison idea. He'll discuss more of them and show you exactly how to find enticing book hooks when he's my guest during a free webinar from 4 to 5:30 p.m. Eastern on Thursday, Nov. 19, on "How to Promote Your Book to More than 10,000 Radio Listeners for Free — Month After Month."
Register for the free training here.
Wayne is an award-winning radio show host heard weekday mornings on the Wayne & Jayne Show on EZ ROCK in British Columbia, Canada. His clients have been featured on hundreds of AM and FM radio stations, TV shows and top-tier media including CNN, Rachael Ray, Good Morning America, Martha Stewart, ABC Nightly News, Breakfast Television, and even Time magazine.
Write a Sizzling Subject Line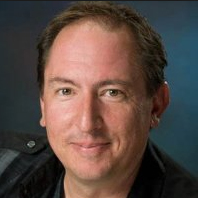 Wayne says too many authors spend too much time concentrating on clever sound bites they can use once they get on the air and not enough time on the angle they want to pitch or the email subject lines in their pitches. For the Ashley Madison tie-in, he suggests this hook which also makes a great subject line: 7 Habits That Keep My Marriage Hot.
"I love that title!" Wayne says. "Who wouldn't want to know about this?"
One of the tips might include keeping mobile phones and tablets outside the bedroom so you aren't tempted to check email and text messages when you could be doing far more interesting things.   😛  
Here are three more ideas from Wayne that are perfect for November.
"Why I'll Keep Eating Red Meat"
When the World Health Organization classified processed meats like ham and sausage into the same category as cigarettes, it was the perfect opportunity for someone to pitch a story on "Why I'll Keep Eating Red Meat." Who might pitch that? A cookbook author who writes about how to barbecue. Or an author who has written about a far worse health concern than red meat, like cigarette smoking.
"The dangers of processed red meat was what all the moms at my radio station were talking about the day the story broke," Wayne said. "They were concerned about what to feed their children as they were sending them off to school."
Nutrition experts or dietitians could share healthy alternatives to bologna sandwiches.
National Make Men Dinner Day
This idea is too late for this year, but mark it on the calendar for next year.
If your book or business has anything to do with cooking or relationships, team up with a morning show in your city a few days before National Make Men Dinner Day on Nov. 5. 
"Have women call in and nominate their man as being the worst cook ever," Wayne says. "Then take three or four men and show them how to make a great dinner on Nov. 5."
 The next day, the women call back the radio station and share how well their men cooked.
"Here's why radio stations love this idea: It takes a one-time segment and creates it into a story listeners can follow over a few days," Wayne says. "Plus, it has all the elements for great radio including video for Facebook and the web."
Better Conversation Week Nov. 24-30
If you've written fiction or nonfiction on a topic that ties into communication, here's another idea Wayne loves. Piggyback onto Better Conversation Week Nov. 24-30.
"With all the technology running our lives, can you actually go out on a date with your spouse and leave your phones at home? This would be a great relationship topic." 
This one is perfect for relationship experts and techies.
What You'll Learn About 'Book Hooks'
During Thursday's free media training with Wayne, he'll tell you:
The critical mistake almost every author makes on the radio
Why 99 out of 100 hosts won't read your book…but what they'll want instead
When to call the station to pitch and the worst times to call
The correct way to make sure your host promotes your book
The easiest way to drive listeners to your website after your interview.  (This is the most important piece of your media campaign but almost no one does it except for a few super-successful authors)
The absolute worst thing to say to a DJ…it could get you banned from the station for life
Don't miss this one. Even if you haven't written a book, you'll find ideas galore on how to tie your expertise into breaking news, emerging trends and fun topics that listeners love.
I hope to see you on the call Thursday. 
Have you been booked on radio shows because of a clever pitch or hook? Share details in the comments below.