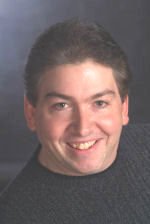 I haven't started blogging yet, but I've been recommending it as a fabulous way to host your own radio show and build a loyal following.  
I've appeared an expert on several BlogTalkRadio shows, and I've always been curious about whether that service is worth it.
This week, Anne Roos, one of my readers, referred me to the blog post 11 Reasons to NOT Use BlogTalkRadio (again). It was written by Dave Jackson, a podcast expert who has helped hundreds of people launch their own shows.
He has spoken at many marketing and media conventions. His website, The School of Podcasting, has step-by-step tutorials that walk you through the entire podcast process. So he isn't just a podcaster with an opinion. He knows his topic well.
Dave makes a compelling argument against using BlogTalkRadio. But he also knows all the ins and outs of podcasting, from the technology to how to promote your show. 
I'd like other podcasters to weigh in. Do you use BlogTalkRadio and like it? If so, why? What does it do for you that you can't do yourself, or don't want to do?
Did you use it at one time but bail out because of problems? If you refuse to use it, why not?
Your feedback will help other Publicity Hounds decide whether BlogTalkRadio is right for them. The comments section awaits…