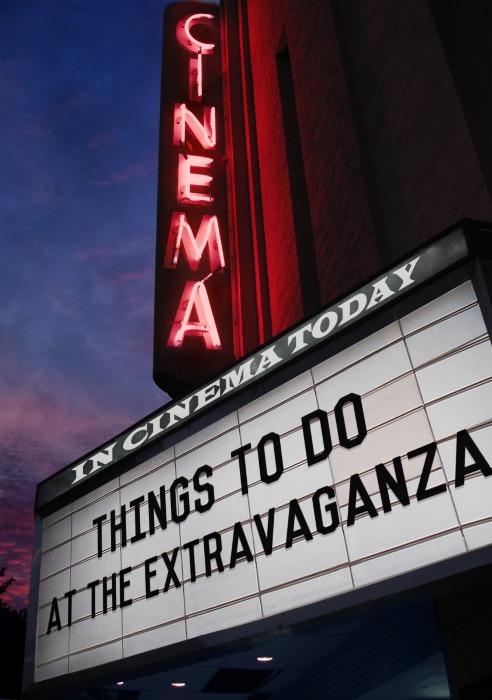 The Author U Extravaganza, one of the premiere events for authors and publishers, is the best place to be if you want a crash course in book publishing.
It's Thursday, Friday and Saturday of this week–May 1-3 in Denver—hosted by book shepherd Judith Briles. She throws a fabulous party. But the packed agenda can be overwhelming, and not just for first-time attendees. I'm returning for my third year as a speaker and have some tips to share if you're coming.
Attend the Networking Party Wednesday
If you're arriving the day before, go to the Roots Bar on the second floor, where the networking starts at 5 p.m.
Shoot Video
Find a quiet place in the corner of the lobby, or just outside the meeting rooms, and corral one of the speakers or another author for a short 2-minute video interview. If you don't have a tripod, borrow one. Or ask someone else to hold the camera. Upload the video to your YouTube channel and share on social media.
If you have an  iPad, you can shoot, edit and upload with a tripod, a gizmo that attaches the laptop to a tripod, and a $5 app. Watch the free webinar I hosted with Mike Stewart on  how to shoot video with an iPad.
Talk to the Vendors
It's one of the best ways to learn more about the publishing industry quickly, something most authors need desperately. You'll find publishers, printers, book designers, editors and others who serve authors. Ask for advice. Ask about what trends they're seeing that you can tap into. 
Attend the Shark Tank
Don't miss this fun event where an author willing to pay $500 gets to enter the Shark Tank with a panel of expert speakers. The author explains the book or project, and the experts offer feedback. I'll be on stage as one of the experts, and I promise that we're a lot nicer than the sharks on TV.
Skip a Session if You Need a Break
More than two dozen speakers will be presenting keynotes, breakouts and more on a wide variety of topics, some of which might not affect or interest you. Take a break, visit the vendors, go out for a walk or sit in the lobby and relax! Introduce yourself to other authors and build the relationship.
I'm speaking on Fast & Free Easy Ways to Research Journalists & Bloggers Before You Pitch! at 1 p.m. Thursday.  I'm also speaking at the Early Sunrise workshop at 7:15 a.m. Saturday and sharing Quick and Dirty Blog Posts When You Don't Have Time to Write.  Just don't skip these sessions! 🙂
Look for Joint Venture Partners
Be on the lookout for authors, publishers and speakers who might be perfect joint venture partners. I've met lots of people at the Extravaganza who I've invited to create products with me.
Many of the speakers at this event aresn't "swoopers." They don't swoop in, speak and then swoop out. They stay all three days. I will.
Get a Massage
Your neck, back and shoulders will thank you.
Bid at the Silent Auction
You'll find more than $14,000 in items, including the Cheesehead hat I'm bringing, all up for bid. Proceeds go to the Author U Foundation.
Pick My Brain
I'll be among the many speakers participating in the "Pick My Brain" sessions throughout the conference. For a $20 donation, you can book a private 15-minute session and ask any questions you want. This is a fabulous opportunity to get one-on-one time with some of the smartest publishing experts on the planet.
Enjoy the Food
Registration includes breakfast, lunch and dinner, and it's always good. No running to the hotel restaurant or to cheaper fast food joints outside. The Extravaganza feeds your tummy as well as your brain.
Do a Debriefing
When I attend these events as a speaker, I walk away with a to-do list a mile long because I attend almost all the other sessions. I always debrief and make a list of things I must do immediately, within the next few months, or later in the year. I make a separate list for my virtual assistant.
Two Final Recommendations
First, don't foist your book on people. Many attendees and speakers are traveling from out of town and have more than enough papers, books and other materials to lug home. They don't need one more book in their suitcase. Too many authors foist their books onto people like me who are too polite to say, "No thanks, I'm not interested." It's an expensive way to market your books.
Second, If you use a Yahoo, Hotmail or gmail address, or an email address that includes the name of your Internet Service Provider, order a new batch of business cards that include an address with your own brand. Example: JaneSmith@JaneSmithBooks.com instead of JaneSmith821@Gmail.com.
These free email addresses look tacky and they scream "cheap!" If you don't have a website, buy a domain name for $10 and use it as part of your email address.
Those are my tips. What about yours? Have you attended the Extravaganza? If so, what can you add to my list?
I'll see you in Denver!