Publicity Hound Lynette Norris Wilkinson writes:
"For the past 5 years I have been raising funds for #Katrina survivors from the New Orleans Lower 9th Ward through the sales of my book, 'UNTOLD: The New Orleans 9th Ward You Never Knew.'
"I'd like to make some donations during the 10th Anniversary and need ideas on maximizing publicity before, during and after the donations. The donations will be in the form of checks or items, probably to the primary K-12 school in the area, the first full-service grocery store since Katrina, and an organization focused on rebuilding."
About the Book: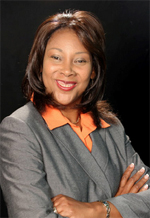 Some of the first images you saw of New Orleans under water during Hurricane Katrina were the mangled houses and cars, and drowned bodies of the people from the Lower 9th Ward. Before Hurricane Katrina, few had even heard of this close-knit, predominately African American community nestled less than five miles from world-famous Bourbon Street.
 "I watched it all unfold on TV from my home near Dallas that morning. As the flood waters rose, my heart sank. This was my home, my neighborhood, my people. How could I not use my gifts to tell their story?"
The Publicity Hound says:
Share your ideas for Lynette in the Comments below. Lynette will choose the best idea, and the person who suggested it wins a $50 coupon good for products in my store.