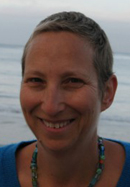 This week's Help This Hound question is from Laura Davis of Santa Cruz, CA:
"I'm a seven-time HarperCollins author who now teaches writing in my home area of Santa Cruz, CA. And increasingly in retreat settings.
"This past June, I created my first international trip: a two-week writing retreat, featuring daily yoga and adventures in Bali. I filled the first trip (16 participants) and loved it and am planning to go back next June. I have a website, a participatory blog that sends out free writing prompts each week, an email mailing list of about 4,000 names. I've done the obvious—creating postcards, a web page designated for this event (http://www.lauradavis.net/cometobali), listed in my newsletter and in targeted emails, and have digital ads on my website and on the blog.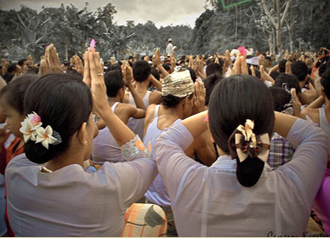 "What I'm looking for help with is how to reach beyond my existing network to find people: who travel regularly and like to travel with a purpose, those who like writing and yoga (both offered on the trip), and who can afford the $4,200-$4,500 pricetag (airfare included) for an eco-friendly trip. The trip is a bit of hybrid—it includes writing, yoga, adventure and cultural adventures so it's not a pure writing retreat.
"My typical students are women ages 35-65 who are in transition, wanting to know themselves better, or looking for a change in their lives."
 
The Publicity Hound says:
I can think of so many ways to promote this one, Laura, and I'll add my own ideas after other Publicity Hounds start the list and offer theirs.  Other readers who have publicity dilemmas can submit their Help This Hound question to me at JStewart (at) PublicityHound (dot) com and type Help This Hound in the subject line.