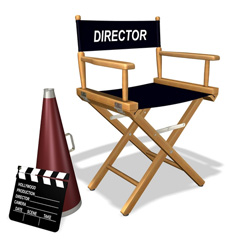 Consuelo Okdie from Tampa Bay, Fla., writes:
"I'm hoping that you or one of your readers will be able to tell me how to get my artwork used as set decoration for TV or films. 
"My work is unique in medium and application as I am one of a very few artists using polymer clay to create illustrations & paintings.  Any information you may be able to give me will be greatly appreciated."
 
The Publicity Hound says:
First, you need to be willing to do the research necessary to pitch set designers, costume coordinators, production coordinators, prop masters and product placement decision-makers for specific movies and TV shows. I hosted a teleseminar with Amy Bates Stumpf two years ago on How to Get Your Consumer Product  onto the Sets of Movies and TV Shows.
A few quick pointers from that training session:
The Hollywood Reporter and Daily Variety are magazines that report on upcoming production schedules. That's a good place to start.
  
If you're pitching specific TV shows, be sure watch the show first. In your pitch, explain why you think your product or artwork is a good tie-in.
    
Don't send unsolicited products.
   
Pitch early. Getting in on the ground floor of a TV show or movie or you might miss your opportunity.