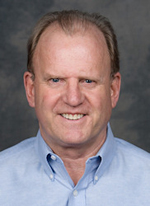 This guest post was written by Brian Jud, an author, book-marketing consultant, seminar leader, television host, President of Book Marketing Works and a partner in Premium Book Company that sells books to non-bookstore buyers on a non-returnable, commission basis. Brian is the author of How to Make Real Money Selling Books (Without Worrying About Returns) and Beyond the Bookstore – a Publishers Weekly® book), a primer on non-bookstore marketing.
*      *      *  
By Brian Jud
Do you want to meet with people who can help you sell more of your books? And get the discounts and benefits of membership in a national association? In your city?
Now you can, if you start a local chapter of APSS – The Association of Publishers for Special Sales (formerly SPAN).
APSS is the only national organization of its kind devoted to helping members sell their books in large, non-returnable quantities to non-traditional buyers.
How Authors Sell Books to Non-traditional Book Buyers
Here are two recent examples of APSS members who have done just that.  
June Hyjek packaged her award-winning book, Unexpected Grace: A Discovery of Healing through Surrender, with her meditation CD, Moving into Grace.  She sold this as a stress-reduction premium to healthcare associations and hospitals.  She also sold it to health-oriented retailers with the idea that they combine these with other related products (candles, oils, supplements, sleep aids, bath items) for a comprehensive offering.  
Christopher Foster recently submitted his new 48-page booklet, The Upside of Cancer, to Kaiser Permanente for them to use as a premium.  This demonstrates that non-bookstore buyers can purchase your content in the form that is best for them—and it doesn't have to be a book.
We currently have APSS chapters in Atlanta, Baltimore, Boston, Connecticut, Grand Rapids, Nashville, North Carolina, Nebraska, Santa Fe, Sarasota, Toronto, West Texas and Santa Calarita, Calif.
We want to enlarge this national network of local chapters to bring APSS to more people. But we need someone to organize and lead each chapter.
How Starting an APSS Chapter Can Help You
Why should you consider starting an APSS Chapter in your city? Here is how you can benefit:
Help fellow publishers succeed in non-bookstore marketing.
Develop and practice leadership as well as organizational skills.
Experience creating and participating in local events as you become the contact person for local event planners.
Point person for local media: They will come to you to talk about your chapter. You can develop relationships with them for later appearances about your book.
Make and build contacts with prospective buyers and suppliers.
Learn about organizing and leading a non-profit organization.
Exposure in the publishing community while increasing your reputation as a notable industry person.
Network with national experts and speakers when arranging meetings.
Exposure and experience as a webinar host (we set them up and co-host each for you).
Experience organizing an annual, one-day conference in conjunction with APSS national.
The chapter leader pays no APSS dues (save $60 per year).
Meet with other like-minded people. You will be among the cream of the crop of independent publishers and authors.
Network with people willing to share information for mutual support.
Participate in brainstorm marketing at its best.
There will be a large quantity of information on a variety of book-marketing topics. You will learn from experienced and successful professionals.
Discover new ideas and creative marketing techniques for successful marketing.
Find out how to sell in large, non-returnable quantities to businesses, corporations, associations, schools and the military.
Uncover more prospective buyers for long-term, recurring revenue.
Become more profitable.
You do not have to be an expert in non-bookstore marketing. We can provide speakers, meeting material and even conduct an annual conference for your members.
We will even give you with the names and contact information for potential members in your city. In addition, APSS has an experienced person dedicated to be your "consultant " for starting your chapter.
See an example of an APSS Chapter here. Please consider learning more about starting an APSS chapter in your city. Email me and I can answer your questions and provide additional information.