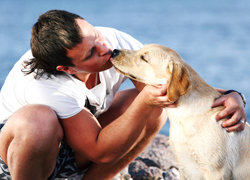 If you have a dog or cat, I'm betting that, at least once, you've looked it in the eyes and said "I love you."
That's because a clever survey by Iams, the pet food company, showed that 91 percent of customers it contacted several years ago admitted whispering those three little words to their furry friends.
The company wisely publicized the survey results to coincide with Valentine's Day.  Hundreds of newspapers, magazines and TV and radio stations picked up the story.
Surveys on topics that are fun, edgy, heart-warming, controversial, timely or compelling can generate mountains of publicity.  They can also do something else.
They can tell you EXACTLY what products and services your customers want and EXACTLY how much they'd be willing to pay for them.
Surveys have been the best-kept secret among Publicity Hounds and successful entrepreneurs–the cute little trick that has boosted PR campaigns and let top marketers create products to order, get proof to convert prospects and keep customers buying, and find the ticking time bombs in our businesses before they explode.


Let the Survey Expert Help You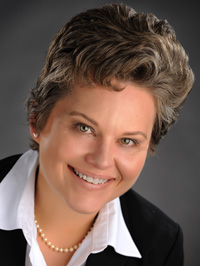 My business partner, Jeanne Hurlbert, PhD, is one of the world's foremost survey experts.  She's so good at surveys that she's helped people like The Tony Robbins Companies, Ali Brown, and Joe Polish.  She also created my own customer profile survey last spring, and I'm using the results as a roadmap to guide my business.

She and Mike Koenigs are hosting a webinar called "Your Cash-Generating Crystal Ball: How to Use Simple Surveys to Read Your Prospects' and Customers' Minds, Build Lists, Create Products, and Make Money."  It will be at 2 p.m. Eastern Time on Tuesday, May 4.
They'll show you how to jumpstart your business by putting your publicity, and your profits, on steroids.
And if you don't HAVE a business yet, the news is just as good: They'll help you start one, create products that generate revenue, and build your email list, in as little as 2 weeks.
You will learn:
How you can use your own surveys and other people's surveys to generate buzz in traditional media and social media.
How you can create and use good data that will capture the media's attention and tie into your expertise.
The 3 key questions that can build a bond and trust with your customers, and spell the difference between falling victim to this economy or making a fortune from it.
How the first question can increase your click-through and conversion rates by as much as 45%–and how the next big wave in social media can let you increase those conversions even more.
How the second question will let you create products to order and how you can make your customers feel so invested in those products they'll beg to buy them.
How the third question can generate 3 forms of "social proof" that convert prospects and keep customers buying, over and over.
Why thousands of online marketers are leaving money on the table and risking trouble with the FTC by relying on testimonials for social proof.
How you can use 3 simple skills to ramp up your profits through social networking, social media, and surveys.
And then, she and Mike will explain the secret weapon that lets you know who your prospects are, what they want and how they think.
Sign up here now.
P. S. When you sign up, you get 2 special reports—and one is about how a survey transformed my business.  On the call, Jeanne and Mike are giving away two things to five lucky winners: a cool new product that will be sold for at least $97 and another helpful special report.
(Shutterstock photo)