This guest post is written by Lior Levin, a marketing consultant for a china inspection service company. He also consults for a neon sign store that offers custom outdoor neon signs.
*   *   *
By Lior Levin
You may have noticed that many businesses and bloggers list the number of subscribers to their websites in a tracking box, or they include social media share counts underneath their posts. It's easy to find out which posts are popular very quickly, but they also serve as part of a larger trend to help build trust about the content on a site.
Social media provides many tools that help marketers, businesses, and bloggers persuade readers to become repeat visitors and eventually customers. Here are six tips for effectively persuading visitors with social media:
 
1. Give Customers Power for Influence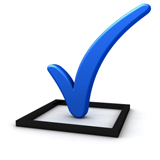 Given the right tools, a customer can provide the most influential endorsement for your products or business. Copywriter Barry Feldman shares that his line of work may not be the most effective way to persuade customers to make decisions. He offers the following list of statistics to consider:
• 54 percent of U.S. adults identified old-fashioned Word of Mouth as the most important influencer of purchase decisions. (Source: 2011 Digital Marketer: Benchmark and Trend Report by Experian)
• 62 percent of people trust reviews from friends, family and colleagues. (Lightspeed Research 2011)
• 56 percent trust reviews from other consumers. (Lightspeed Research 2011)
• 60 percent of shoppers said online reviews were more significant than traditional media, in-store employees and social networking. (Cisco Internet Business Solutions Group study, 2011)
While marketers can still provide relevant, truthful information that is worth sharing, one of the most important aspects of social media marketing persuasion is providing simple ways for customers to provide feedback, and to then make it easy to find what other customers have written.
Make customer reviews easy to find on your site. Provide simple ways for customers to share your pages on social media. And do your best to respond to any complaints about your products on social media. If you provide simple, accessible ways for customers to talk about you, they may end up writing the best marketing copy for you—for free.
 
2. Use Giveaways to Persuade Customers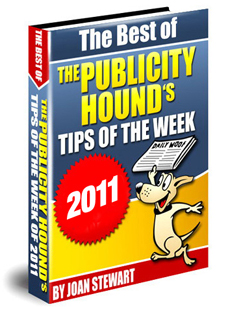 Effectively persuading customers might require more effort on the front end in order to convince them to give your product a shot. How do you capture a reader's attention on a search page or even on your own homepage? The most popular way to draw in new customers is to first offer them a free item that's useful.
Kevin Klau suggests, "The most common things to give away are eBooks that contain secrets and shortcuts to a successful marketing campaign, brand building or SEO – something that helps them get ahead of the competition. It would be even more persuasive if you are giving them something top secret or exclusive to site members."
Giving away a product or knowledge grabs the attention of customers and can make trying your product or business irresistible. If you've truly created a product or service that will fill the need of your customers, then giving it away will help persuade them to keep coming back to pay for it.
 

3. Commit to Engaging Your Readers on Social Media


One of the strengths of social media is immediate engagement with potential customers. A business using social media for marketing can't use it as a one-way tunnel. It's always a two-way street where customers are expecting a certain level of interaction with businesses.
Copywriter Jeff Sexton shares at the Social Media Examiner, "Commit to consistent engagement on the social media platforms you chose to use, to the point of staying away from new social media platforms that you don't have the resources to actively participate in."
Not only could you lose customers if you ignore them, you could make an enemy who generates bad press for your company or brand.
 
4. Tell a Good Story
A good story will help customers become passionate about your product, places them in a narrative that they care about, and helps them better understand the need for your product. A good story typically involves a hero who overcomes obstacles in order to reach a desired goal. As a marketer, it's your job to translate the experience of the customer into that narrative.
What could a story look like? One of the most common stories we see on television is a mother who struggles to keep her home clean and orderly amidst food-dropping husbands or dirt-tracking kids. The quick and simple solution is often a cleaning product that helps her restore order to the home. However, if you provide tax advice, the narrative could be a stressed out small business owner who finds peace of mind through your company.
 

5. Build Trust to Persuade Customers


When customers encounter your business or brand, the deciding factor that determines what they do will be whether they trust you. Have you demonstrated your expertise and communicated the awards your company has won? Do your graphics create a professional feel?
Mashable suggests the following parameters for trust: "If you've ever published a book or built a successful company, you are considered an authority. Developed an app? You are an expert."
Share your accomplishments and awards with customers, letting them know that you have credible and recognized experience in your field.
When moving potential customers from awareness to acceptance, trust building makes the difference according to Suzanne Vara at Social Media Today. She writes, "Trust is a big factor when they consider the propensity to buy. If you offer the lowest price, should people be skeptical? If you offer the highest price, is what you are providing the best of the best?"
If you offer the best price for sneakers, you need to also demonstrate a proven track record with customers and among your peers in the business community.

6. Analyze Your Progress
If you want to persuade customers, then you need to set up at least quarterly reviews that enable you to track your effectiveness at driving conversions. Are you persuading customers to take action toward the right products?
Social media manager Pam Sahota writes at Social Media Today: "You should be regularly analyzing how much traffic and leads you're generating from each social platform you're participating in as well as how valuable it is. This will allow your team to evaluate its efforts and make adjustments if needed. For instance, you may want to spend more time engaging the community that tends to convert into more qualified leads."
If you're effective at persuading customers, then your sales should show a return on your social media investment. Flat or dipping sales will indicate that you need to explore other ways to persuade and engage your customers.
For example, perhaps you've been trying to convince business owners that you have the most creative website designs when they really just want something that's simple and functional. When customers don't take action, that's a clue to try another avenue of persuasion.
Social media provides quick and simple ways to connect with your customers. However, before you jump into the social networking game, make sure you have a clear strategy for connecting with customers, processing feedback, and effectively creating an environment of trust.