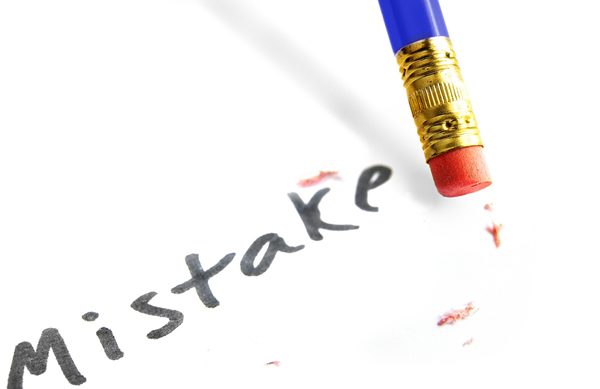 By the time most self-published authors call me, it's far too late to help them salvage a failed book marketing campaign.
Based on the many calls and emails I've received over the years, here are the five biggest mistakes I've identified in their book campaigns:
   
1.  No Training on How to Write or Market
Many authors wing it, with no help whatsoever from a book coach or mentor, or even an editor. They don't ask anyone for an outside perspective on whether the book is good or will sell.
When they're stuck with thousands of books they can't sell, they beg and plead for somebody—anybody—to help them. 
Jack Canfield, the co-creator of the "Chicken Soup" series and other books, has launched 47 New York Times bestsellers with over 500 million copies in print worldwide. He is teaming up with Steve Harrison to offer several free training videos for authors on how to write books that get onto the New York Times Best Seller list. He released the second video in the series a few hours ago. You can see it here. 
He explains the eight critical things you need to know to become a successful author, what it takes to hit the New York Times bestseller list, and the strategy you can copy which provided $24,000/month in much-needed cash flow in Jack's early days.
     
     
 2. No Target Market
When authors ask me what they can do to sell more books, the first question I ask is, "Who's your target market?"
Some authors say something like this: "My aunt loved the book and says everybody should read it. So I guess the book would appeal to everybody."
If you're trying to sell the book to everyone, walk into your favorite bookstore and look around. You're competing with the millions of other authors whose books you see on the shelves. Collectively, they'll drown out your marketing message and no one will notice you. Pack up and go home.
     
     
3. No Marketing Budget
Many authors fail to understand that they need money to market their books.
Even if you try to market the book yourself, you still need a budget for things like online press release distribution, a graphic artist and printed marketing materials.
When authors ask me to recommend "a good publicist," the first question I ask them is, "How big is your budget?" I quickly learn that many authors have no money for a publicist, and no clue how expensive a good publicist really is.  Several thousand dollars is the minimum you'll need for a bare bones publicity campaign. 
   
   
4. "Write First, Market Later"
Writing and marketing a book must go hand in hand. Authors who give no thought to how they will market their books miss opportunities to weave into the book messages that will appeal to specific audiences they'll target later.   
5. Few Internet Marketing Skills
 An astonishing number of authors still use Hotmail, Yahoo and AOL email addresses. I explained here all the reasons why that's a very bad idea.  Authors also don't understand the basics of offering something for free in exchange for an email address. 
   
   
6. They Give Up Too Soon
I hear from many authors who call it quits six months after their books have been published because they're bored with marketing, they've run out of money, or they can't figure out how to maintain a strong book marketing campaign. Social media presents opportunities galore for continuing to market year after year. For example, participating on sites like Goodreads, the giant book review site, is just one place where you can find millions of readers to review, recommend and buy your books.
That's my list of the six biggest mistakes. What am I missing? Comment below.