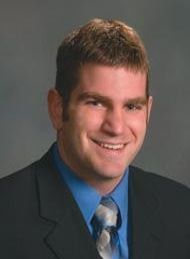 This month's guest post is by Ryan Schmitz, a freelance blogger from Milwaukee, Wis., who manages a portfolio of websites ranging from Milwaukee Condos to Waikiki Beach Travel. He also loves blog comments! 
If you have an idea for a guest post about how to promote using traditional or social media, email me with details.
*     *     *
By Randy Schmitz
Comments are a great way to interact with your potential clients, add more value to your blog, and give you fresh post ideas.
Joan stressed the importance of blog comments at her presentation to the Wisconsin Small Business Owners Meetup group in Milwaukee, where I had the opportunity to meet her a few weeks ago and gain her perspective on blogging for beginners. Like Joan, I agree and believe comments are a way to make a blog come alive and give you a channel to understand your customers. If you want to encourage comments on your blog, you may be wondering, "How do I get people to comment more?"
Here are five ways to spark comments on your blog and increase dialogue with your prospects.
1. Install the Top Commentators plugin.
Top commentators is a widget that you can add to your WordPress blog that lists the top commentators on your blog. They're ranked in order of the number of comments they've posted on the blog, which then gives them a link to their site on your sidebar.
This creates a win-win situation because they're getting a backlink, and you're getting more comments. With the Top Commentators plugin, you can choose if you want the list to stay ranked permanently, or start from scratch every month. I refresh mine every month to encourage more commenting and let new commentators get the benefit of a link from my site.
2. Ask a Question
At the end of your post, address your readers and flat out ask them a question to engage conversation. This call to action gives them an idea of something to comment about, rather than pulling an idea out of thin air.
Without a question to answer, you'll probably get a lot of comments like "I agree" or "nice post" or other really general statements. At the end of this post, you can read a question from me.   
  
3. Take the Opposite Side of the Argument 
 I've done this on my blog about personal finance and even created a series where I purposely write a post taking the opposite side of an argument on a popular belief. You can do this with your business as well by saying something like "yellow books are much easier to use than Google" or "washing your carpeting by hand is much easier than using a Stanley Steamer."
By taking the opposite approach, most people who read the post will disagree, and it stirs the pot a bit. If you do decide to do this, make sure that people know you're playing devil's advocate.  
4. Comment on Other Blogs 
   
This one's a bit obvious, but if you want comments on your own blog, don't be a hypocrite by not commenting on other blogs. Most of my blogging relationships have started simply by commenting on a post that I liked, which opened dialogue with the blogger.
Think of each new blog you comment on as an opportunity to say hi to a new person. Some people will be more friendly than others, but if you do it enough, you'll create active dialogue on your blog and perhaps gain some valuable business relationships.
5. Make it Easy for Them to Comment
Have you ever encountered a blog where you have to register just to leave a comment?
If I find a blog that requires a login, I usually don't leave a comment. Simply put, no passwords, no logins, and no requiring me to register for your product will mean I'm more likely to post. If I want your product, I will register for it. Otherwise just let me comment on your blog.
If you are really focused on getting comments, make it easy for people to do so, especially if your clientele isn't the most web savvy. Comments are a valuable part of your blogging strategy. They open dialogue with your potential customers, give you valuable feedback, and give you fresh post topics when commentators ask you questions.
Comments also help by giving you more content that is crawled by Google which gives you a wider breadth to be found in the search engines. Joan also said in her presentation that she liked to under promise and over deliver so I've added a sixth way to spark comments on your blog below. You can thank me in the comments below. 😉
6. Make Your Comments DofollowDofollow basically means that when a commentator leaves a link, it counts towards Google rankings. Most blogs that you comment on will be nofollow which means when you leave a link, it doesn't help your search engine rankings. I've recently written about how to easily tell if a blog is dofollow or nofollow.
If your blog is dofollow, it means that commentators have more of an incentive to post a comment with their link because the link they leave will be more valuable than if left on a blog with nofollow links.
A WordPress plugin that does a great job of giving you this ability is called commentluv. If you even use one or two of the ideas I listed above, you'll begin to see more comments on your blog and have a more exciting  blog that literally comes to life. Speaking of which, comments are encouraged below!
How often do you comment on other blogs? Do you know of any other ways to spark comments on your blog posts?