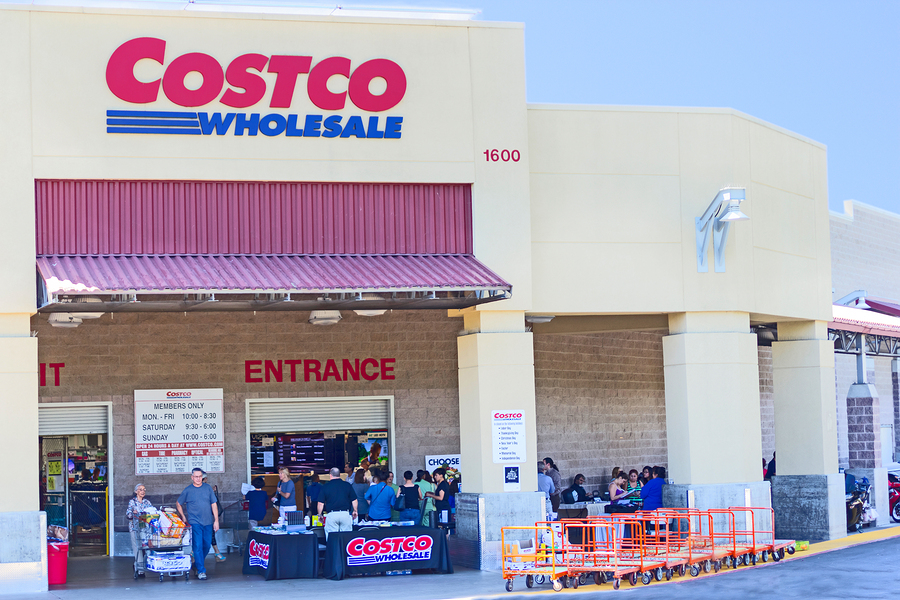 A quick trip down the aisles of your local Costco might leave you wondering how—or if—you could ever get your book onto the store's shelves.
Most of the books I saw at my local Costco in Grafton, Wisc., yesterday have "New York Times Best Seller" on the top of the cover.
That makes sense. Competition for shelf space is fierce, and those big chains only want titles that they're convinced will sell.
A quick peek inside the covers showed that most of the books were published by one of the big publishing houses or their imprints.
But what about Anatomy of Muscle Building by Craig Ramsay? The beautiful artwork on the cover caught my eye. The oversized paperback was published by Firefly, a small press out of Ontario, Canada. The book had only six reviews on Amazon.
How do books like that one compete with those in the Big Leagues?
On the Publishing at Sea cruise in January, New Shelves book distributor Amy Collins, one of my co-hosts, did four presentations on book distribution. I was fascinated when I heard her say that, with persistence and hard work, indie authors can get their books into the giant chains as well as into supermarkets and airport bookstores.
She'll be was my guest on a webinar I'm hosting from noon to 1:30 p.m. Eastern Time on Thursday, March 20, on How to Convince Costco, Walmart, Target and Other Huge Chains to Sell Your Books. UPDATE: The video replay and bonuses are available here. 
Here are five of the dozens of tips from Amy.
1. Local authors can get special attention.
I live in Wisconsin. At my local Costco, an endcap in the books section prominently displays books by two Wisconsin celebrities—Gov. Scott Walker and former Green Bay Packer Donald Driver.
You might find those books in Costco stores in New York or California. But I bet you won't find Food Lovers' Guide to Wisconsin: The Best Restaurants, Markets & Local Culinary Offerings by Martin Hintz and Pam Percy. 
The book has only one review on Amazon—just one! But this isn't Amazon. It's Costco. And foodies in these parts would snap up a book like that because it's about local restaurants and food festivals.
So while your book might not make it into all the Costcos nationwide, it might make it into the stores near you, especially if the fiction or nonfiction title pertains to your area.
2. The cover of your book must be perfect.
If you enlisted your cousin Sue to design your cover, chances are pretty good you won't make it into any of the big stores.
Why? Because Sue most likely knows nothing about book distribution. She doesn't know what makes a winning cover. Even if she had to guess, she'd probably be wrong because the elements of a perfect cover this year for a particular genre might be very different than what they were last year.
In other words, your cover needs to look very much like the covers of all the other books in its genre. If the cover passes the first test, it then must pass two more tests before the buyer opens the book to see what's inside!
3. You can convince a store to carry your book even if it carries similar titles.
When I was at Costco yesterday, I saw two books on gluten-free food.
Why two books and not one? Because the best-seller Grain Drain by David Perlmutter delves into the dangers of eating wheat. The other title was a gluten-free cookbook. Two very different types of books on the same topic. 
4. You must agree to a deep discount on your book.
If you want play in the Big Leagues, you have to be willing to pay. Major chains expect you to discount the book at least 55 percent. 
There are ways around this problem, however, such as getting the book printed very inexpensively overseas. 
If you work the numbers, you'll quickly see that selling 200 books at your regular retail price won't make you nearly as much money as selling 30,000 copies at a deep discount.
5. Don't ask a big store to carry your book until you've done your homework.
Go to the store. Walk the aisles. Make note of the kinds of books they're selling. Talk to the person responsible for deciding which books the store sells.
Pay attention to the price on the stickers. How does your price compare? Is the retail price of your book correct? On the webinar, Amy explains the sweet spot for pricing and why the price of your book has absolutely nothing to do with how much money you want to make on it.
The Big Payoff
If you've done everything Amy recommend, and you've successfully gotten your book into one of the big chains, you have more opportunities.
Costco, for example, might let you do a book signing, even on the weekend. Many authors hate book signings because they don't sell many books. 
But have you been to a Costco on a Saturday? The place is a madhouse! And that could mean more invitations to speak when a member of a local book club sees you signing books. 
Your title in Costco, Walmart or Target—or even a big supermarket chain—gives you bragging rights when approaching other specialty retailers like airport bookstores. You now have a track record. And a darn impressive one.
Register for Thursday's webinar Order the webinar replay and increase your chances of hearing "yes."