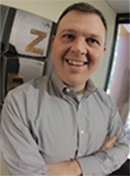 This guest post was written by Mickie Kennedy, founder of eReleases Press Release Distribution Service, the online leader in affordable PR distribution since 1998. Grab your free copy of 8 Shocking Secrets Press Release Distribution Firms Don't Want You to Know, a must-read for the PR professional. Follow eReleases on Google+, Pinterest, Facebook and Twitter. Mickie's advice will be part of the Oct. 17, 2013, webinar The Publicity Hound is hosting on "Google's New Rules for Press Release Links." (Update: Access the video replay here.)
*     *     * 
By Mickie Kennedy
Sending out your press releases through the Internet can be an easy way to spread the word about your new product or service, but too many people seem to rely on search engine optimization (SEO) to boost their chances of success.
The thing to remember is it's still a press release, and it must be as well written as any off-line press release! Here are the top five things that people assume about SEO press releases that are mostly BS.
1. All Those Hits are Relevant
You put out your grand press release on your website or through a super cheap service that blasts it through mostly irrelevant websites. You leap for joy when you notice that the number of hits for the release is steadily increasing! Soon you're at a zillion hits and you're breaking out the champagne.
Well, put the bubbly down for now, because unfortunately 99 percent of those hits are mere phantoms. You might have people going to your website after they search for "wacky rubber hammers," but did they make it to your press release? Probably not. They clicked on your site, saw it wasn't relevant, and left.
If you used the free service, most of those hits are probably from the RSS feed cycling through the press release database.
2. Quantity Over Quality
Many people still believe that pushing out as many press releases as possible increases the chance of getting major coverage or notice by Internet traffic. As with offline press releases, this just isn't so.
Always go with quality over quantity. Just because a journalist with her eye on your news topic sees your name over and over again doesn't mean she will cover you if your story isn't interesting and newsworthy.
3. Stuff Your Press Release with Keywords
Inserting keywords to optimize SEO may increase your chances of getting noticed, but overdoing it makes for a particularly lousy press release! Focus on making a legitimate press release first, and worry about keywords later. Yes, they are important, but getting your point across clearly and concisely is even more important.
4. Links Always Help
On that note, stuffing the press release full of links just because it's in a digital form is just as bad. You want to keep your readers involved in the information of the press release and not get them distracted with other websites. A handful of links, one for about every 100 words,  that add to and accentuate your point is helpful. But any more than that will lead your readers to forget what they were doing in the first place.
5. Jargon is OK
Just because it's the Internet doesn't mean you can slouch on your writing! Unless every single person in your specific market understands your technical gobbledygook, make sure to use professional language in the press release, just as if you were writing a non-web based press release.
Have you had success with SEO press releases?