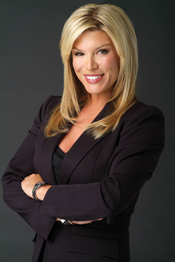 If you use email to market, here are three mistakes that can get your business closed down–fast:
     
    
1. Buy or rent a list.
Because the people on the list have not given you permission to email them, they might complain to your Internet service provider or email management company that you're spamming.  And that can close down your business, pronto.  Besides, you have no guarantee that the email addresses are current.
    
2. Automatically add people in your address book to a newsletter list. 
If you have an email newsletter, you can't mail it to people unless they have specifically subscribed to it. Even if they gave you their name and email address for something like a free White Paper, you cannot assume they want the newsletter. 
    
3. Automatically add to your list the names and email addresses of people whose ezines you subscribe to. 
This happens to me all the time, and I'm not shy about telling my own readers to unsubscribe me.
     
    
How to do it right
You don't have to use those tactics to build a list.  Instead, you should be doing 7 things to direct people to your website or blog. 
Millionaire entrepreneur Ali Brown knows them all, and she'll be sharing them during a free telseminar at 7 p.m. Eastern Time on Wednesday, July 14.  You can register here.
     
    
What you'll learn
You will learn:
– -How to create slow and steady flows of prospects as well as fast gushes of list growth (and why you need both)
– -3 of the latest list-building methods that are relatively NEW and that you should try
– -Which list-building methods are now outdated (cross these off your to-do-list!)
– -Which software/applications Ali recommends to automatically manage your list. I use AWeber and love it!
– -The MOST important thing you have to keep in mind when growing your list
– -How to get your list growing now… even if you don't have a website yet
– -Details about Ali's BRAND NEW four-part telecourse on list building that she will be personally teaching this summer!  I'm promoting it as a compensated affliate.
Whether you're just starting a list for your new business, Or you're experienced online and need a "list building checkup" to step up your list, you'll learn how to discover new opportunities, win new qualified prospects, and build a list that will help grow your business successfully.
Sign up now here to reserve your space on this complimentary call: http://bit.ly/9xLbo9