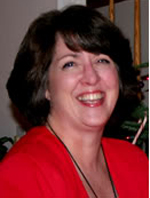 This week's "Help This Hound" question is from McKenna Donovan of Asheville, N.C.:
"I'm the founder and executive director of To Write Well, which offers a wide variety of writing courses online.
"Typically, the market includes professionals (journalists, lawyers, corporate communications officers), who need to improve their voice and style; and hobbyists, who are seeking higher level skills in genre writing and poetry.  My faculty offers courses on fiction, non-fiction, creative non-fiction, and poetry.
"My infrastructure is in place, but while it would be easy to blame the economy, it's more accurate to say I'm missing an essential promotion ingredient.  I use Facebook, including Facebook ads.  I have a an active blog that automatically tweets, and I have run promotional courses (for free) to select writers to gain word-of-mouth.  And yet the seats remain empty.
"In my site trial, I had students from India, Switzerland, Australia and China.  The site is designed asynchronously, so all students have access based on their schedules, but interaction is kept moving along on a daily basis.
"What am I doing wrong?"