One of the major frustrations of authors is the near impossibility of making money from their books. 
They mistakenly think a book is a revenue stream. For most of them, a book is a money pit. By time they pay for a cover designer, interior designer, editing, proofreading, printing and a distributor, they've spent all their money. Some even take out loans.
They publish their book. But it doesn't sell. Never mind a profit. They can't even recoup their costs.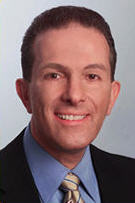 John Eggan says it doesn't have to be that way. I hosted John on a live teleseminar about five years ago, and I remember my audience raving about his tips on how they can make money long before their book is published. And I don't mean a piddly little $24.95, the price of a book. I mean big money, like several thousand dollars for speaking engagements and consulting assignments.
I'm hosting John again from 4 to 5:30 p.m. Eastern Time on Thursday, Aug. 13, for a teleseminar on how to "Write a Transformational, Client-Attracting Book Fast that Makes Up to $150,000 Before It's Published."
This is primarily for non-fiction authors. But fiction authors who want to cross over and write a non-fiction book that ties into their expertise will find value in this free training, too.   
This is a telephone seminar. You can attend on the phone or via a webcast or Skype. Everyone who attends will get access to three valuable free gifts that will help you write this caliber of book. One of them is worth $500.
Reserve your seat here. (This is an affiliate link and I earn a commission from John if you buy anything from him down the road.)
A Book in Only 90 Days
Many of the leading independent professionals today are responding proactively to the new economy by quickly creating a certain kind of book—the kind John will tell you about next week.
He says that in as few as 90 days, you can write and publish a book that's designed to differentiate you from everyone else in your field, attract high-caliber clients (willing and able to pay your fees without quibbling) and generate multiple income streams for you now and for many years in the future.
On Thursday's call, John will explain how to do it. And he'll take your questions afterward, too, until 5:30 Eastern Time, so jot them down as you're listening.
John will share strategies used by world-renowned business gurus he has worked with including Brian Tracy, Mark Victor Hansen, Robert G. Allen, Ken Blanchard and Bob Proctor and the late Dr. Stephen Covey.
More important, John has helped nearly 1,000 independent professionals and owners of professional firms to benefit from these same low-cost, high-leverage strategies.
Attract Higher-paying Clients
Register here, attend this teleseminar, and you'll get in-depth information on these topics.
Why now (more than ever) a book can bring you more and better clients who will gladly pay you the fees you deserve.
How to write and publish this caliber of book in as few as 90 days.
Top 5 ways to attract new clients and make up to $150,000 from a book before it's even published.
Why traditional publishing can work against an independent professional and how insiders really use a book to attract clients and create multiple income streams.
I hope you can join us on the call. Even if you're not sure you want to write a book, attend anyway by reserving your seat here. John's advice just might be the nudge you need to start writing.