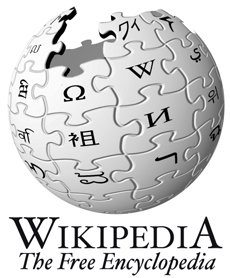 Here's another reason not to rely on Wikipedia as a trusted source of knowledge for anything.
A new study published in the Public Relations Journal shows that a stunning 60 percent of articles about specific companies contained factual errors.
The research was conducted by Marcia W. DiStaso, Ph.D., co-chair of PRSA's National Research Committee and an assistant professor of public relations at Penn State University. She surveyed 1,284 PR professionals to find out how they use Wikipedia or correct errors they find there.
"It does not surprise me that so many Wikipedia entries contain factual errors," said DiStaso. "What is surprising, however, is that 25 percent of survey respondents indicated they are not familiar with the Wikipedia articles for their company or clients. At some point most, if not all, companies will determine they need to change something in their Wikipedia entries. Without clear, consistent rules from Wikipedia regarding how factual corrections can be made this will be a very difficult learning process for public relations professionals."
Wikipedia's editing process is so cumbersome, that some people just don't bother. Jimmy Wales, founder of Wikipedia, told the Associated Press last fall that Wikipedia is losing the crowd that keeps it updated. The typical profile of a contributor is "a 26-year-old geeky maole" who moves on to ther ventures and leaves the website.
Administrators are working to simplify the way users can contribute and edit materials. Finally.
If you're in PR, or you do your own publicity, do you use Wikipedia? Do you find it difficult to use? Do you regularly monitor it? Have you tried to submit a Wiklipedia entry for your client but it got rejected? Share your story in the Comments section below.