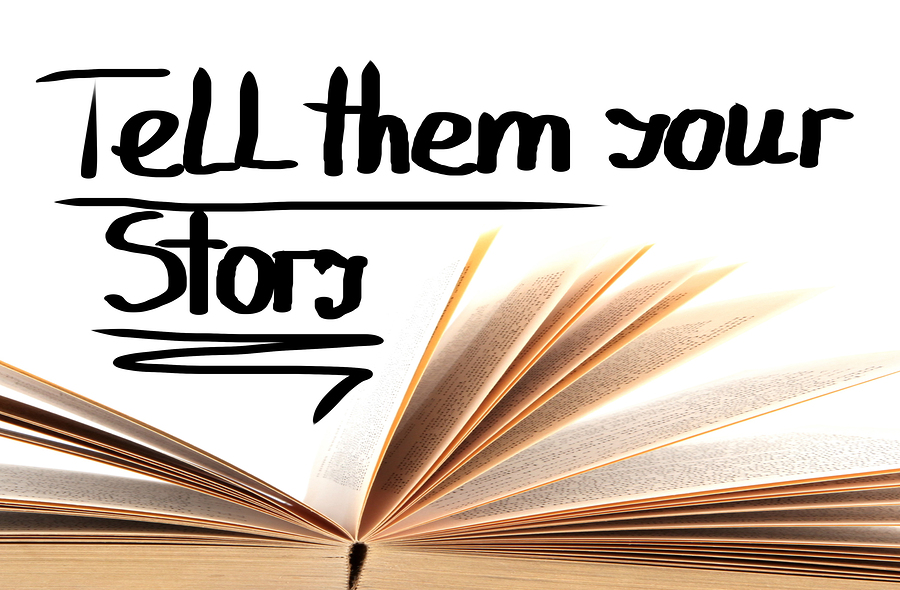 By Roshanda E. Pratt
In a world saturated with content, it can be overwhelming standing out in the crowd.
How do you position yourself as an authority? How do you passionately communicate your product or service? Why does this even matter?
It matters greatly. Believe it or not, people still want to connect to people with a story.
You have one. Your business has one too. We are wired to connect to the human experience or stories.
My years working in the news allowed me the opportunity to tell stories daily. These stories in one way or another impacted, inspired or challenged the status quo. You have the opportunity to do the same. 
How to Write a Good Tease
Years ago, while producing news in Charlotte, N.C., a co-worker producer attended a boot camp and shared with us a tip about writing great teases. Teases are what the news stations use as a way to highlight an upcoming story in an interesting way to get you to stick around.
The formula consisted of one of four words we were to think about each time we wrote a tease. These four words have shaped how I communicate my value, create presentations, speak to potential clients and stay true to my brand.
Here they are: Love, Hate, Fear and Hope.
What do people love? What do people hate? What do people fear? And what do they hope for?
If you can craft your message clearly around one of these words, you can add great value to your ideal client's life. Here is how I use the love-hate-fear-hope formula:
I love working with messengers—people with a story, a message to communicate, but not certain how.
I hate that more people don't know these rock star individuals. More often, these individuals are paralyzed by their own fear of moving forward and showing the world their greatness.
As a media messenger and marketing strategists, I give hope to those I work with to be understood and heard.
3 More Examples of Pitches That Tease
Here are three more examples of pitches you might deliver if you were tying into the furor in schools over First Lady Michelle Obama's nutrition guidelines that are resulting in skimpy lunches that a lot of children don't want to eat.
Pitch 1 (Fear):
Parents, do you feel like your child's school is policing your child's lunch? Tips to make sure their lunch meets the new health standards. 
Pitch 2 (Hope):
Parents, don't go overboard packing your child's school lunch. One nutritionist discusses the new health guidelines and assures parents to start with baby steps. 
Pitch 3 (Hate):
Has packing your child's lunch become a nightmare? With new government guidelines, one nutritionists discusses how to trim the fat and still give your kids what they love. 
These are all written in a "tease" form. However, you can craft your entire pitch from this standpoint.
See how it works?
Attract the Right Audience
Let's be clear: A vague message can attract the wrong audience or target market. It also confuses people. When we communicate with people at their deepest needs, they in turn look to you as a solution.
Start thinking like a producer and watch people tune in each time you deliver.