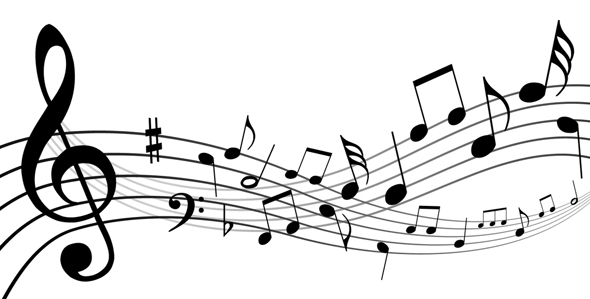 This guest post was written by Asbjoern Andersen, a Danish composer who, in addition to his music supervision, composes music for commercials, television and feature films. He also composes music for authors, speakers, experts and corporate clients who want to use their own distinctive music as part of their brand to differentiate themselves in the marketplace. Email him at contact@music-for-ads.com or follow him on Twitter. His website for hand-picked, royalty-free music is at Music-for-ads.com and his site for custom-selected sound logos is at Logo-sound.com.
By Asbjoern Andersen
When you're compiling your marketing or promo material, my guess is that finding some great music isn't at the top of your to-do list. I'm a composer myself, and I know from experience that music is very often added at the very last minute. Sometimes almost as an afterthought.
And that's a real shame, because music is an incredibly powerful tool to make your message heard.
Let me give you a few ideas on how it can really enhance your promotional materials. You can use music to:
 
1. Tell your story in your promo videos.
I often describe music as the marketer's Super Glue because allows it you to elegantly bind together all your sometimes unrelated takes, topics and edits. With the right music, you can set the pace, tone and mood throughout your video, mark transitions and ultimately shape and sculpt your viewer's experience.
All that in a subtle way, if you pick the right tracks. And if you bring in music early, you get a lot handed to you when it comes to the editing phase. It can serve as a guideline for the timing and flow of your visuals.
 
2. Spice up your presentations.
Are you looking to book new speaking engagements, and do you have recordings of some of your previous presentations or seminars laying around? Create an audio montage with your finest moments from past presentations, and bind them together with music. You now have a strong sales package to pitch to prospective clients and bookers.
Just remember: Music generates a powerful emotional response, and if you go overboard with pompous, over-the-top music in your montage, it may come across as tacky. Use it with care, and let the music work its subtle magic.
 
3. Strengthen your personal brand. 
Most people think of personal branding in visual terms—it's about having a great-looking website, an elegant business card or a stylish logo. But you can also brand yourself via sound. It's easier than you might think.
Royalty-free music sites don't just carry background music. On many royalty-free music sites, you can also find thousands of sound logos too. I've hand-picked a selection of the very best sound logos here. Search through them, and see what resonates with your personal brand and the message you're looking to convey. You can also hear some of my audio logos here.
If you combine your audio logo of choice with a great visual presentation, you suddenly have a recognizable, catchy opener you can use throughout your marketing materials. Be sure to use the audio logo in all your materials to really make it YOUR sound.
4. Set the tone on your website.
Whether to use music on a website is a somewhat hotly contested subject, but I think the real issue is that music is often used the wrong way. If you do it right, it can be a great tool to enhance and set the tone on your promo or marketing site. So I'd say go ahead and do it. But do it right.
This is how:
Make it discreet. Go for ambience tracks without melodic content or it can become distracting.
 
Make sure your visitors can easily stop the music at any time.
 
Keep your music file short to avoid slow loading times, and make sure it loops seamlessly.
 
The music should play continuously. No restarting or stuttering when navigating between pages.
 
If you have videos or other material on your site with audio, make sure your background music stops when your visitor is playing back that material.
As you can see, there are a few things to keep in mind. But don't let that discourage you from making music a valuable tool for telling your story and giving visitors a great experience on your site.
 
5. Brand your podcast.
If you find and use an audio logo as I've previously described, add it as an opener to all your podcasts. Since your podcast can be heard in many different contexts—many of them where you cannot add any visual branding—having an easily-recognizable audio logo is a brilliant way of ensuring recognizability and cementing that sound as part of your brand.
Background music can also be added during interviews or speaking to make things more dynamic. If you change the topic during your podcast, consider making the music change as well to make the listener aware that something new has begun. If you find some tracks that work well as a musical bedding, consider using these consistently in all your podcasts as a way of branding the different segments of your presentation.
And, as always, use the music discreetly. Your podcast is about you and what you and your guests have to say. Don't let the music distract from that.
 
6. Shape the mood at your seminar.
When you're holding a seminar or speaking at a venue, you probably spend time making sure you look your best, and that your surroundings look clean, tidy and fit with the product or message you want to present.
I think you should make sound a part of that package.
Pick a low-key ambient track which plays as your audience arrives. Use various tracks for setting different moods around the venue. Use music to mark the beginning and end of your performance etc. The possibilities are many, and you can really use music as a creative way of shaping the experience for your audience.
As you can see, there are many ways to effectively integrate music into your promotional projects, and I hope this has given you some ideas for your own projects!
If you're looking for music, hop on over to my site at Music-for-ads.com, where I've hand-picked some of the finest tracks that work well in promotional projects.
Or, if you're feeling adventurous, go exploring on your own on sites such as Audiojungle. If you want the best results, be sure to check out my guide on how to find the hidden music gems on royalty-free music sites.
Are you using music in an unusual or creative way as part of your marketing efforts? I'd love to hear about it, so please share your approach in the Comments below.
(Musical notes photo by BigStockPhoto.com)