If you have a streak of creativity, you can probably relate to one of these seven problems:
1. You find yourself struggling with writer's block.
2. You can't find lucrative opportunities for your writing, your artwork or the creative product or service that's the basis of your business.
3. Your do things that don't suit your personality.
4. You're not getting paid what you think you're worth.
5. You pick "sensible" (or otherwise!) projects that are doomed to failure.
6. You have no process to continually stay on track.
7. You don't know how to monetize what you're creating, even if you have a constant stream of exciting ideas.
Authors, freelancers, screenwriters, ghostwriters, artists, content writers, journalists, info product creators and others know the feeling all too well. You get stuck. And you don't know how to break free.
It happens to me, too, usually because I have so many ideas for blog posts, ebooks and articles that I can't decide which one to do first. Getting unstuck and making real progress consistently is a topic dear to my heart. 
I was thrilled to discover Laura Leigh Clarke who offered to deliver free training at 3 p.m. Eastern Time on Wednesday, May 25, on precisely how to get unstuck. It's called "12 Weeks to Overcoming Writers Block, Procrastination, AND Getting Paid for Your Work."
Laura has worked with hundreds of movers and shakers to help them live the life they really want. She tells me this frustration, feeling hopelessly STUCK, is a common feeling among all creative personalities.
And in helping them get unstuck, Laura has found those seven core problems mentioned above are usually the culprits.
Learn the System for Getting Unstuck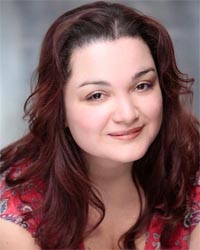 Over the last few years, Laura has been helping hundreds of aspiring artists, writers, creatives and entrepreneurs to achieve true success both online and off.
She uses practical methods to help people work out the things that are flat-out going to work for their personality.
And there's a system to it.
Laura wrote a book on her methods, "Wire Yourself for Wealth." Since then, she has honed the process to make it even more effective!
She developed special training events for her subscribers, to teach them the truth about how things really work, what "common knowledge" advice they should ignore, and what they *really* need to do to be successful, given their personality.
The feedback from many of the people who were on those calls was that they were powerful and transformative.
Now, it's your turn.
All you have to do is register and show up at 3 p.m. Eastern, 12 Noon Pacific, 8 p.m. UK Time on Wednesday, May 25–sharp!
Register Now For The No-Cost Live Training Event With Laura Leigh Clarke
I'll see you on the call tomorrow!