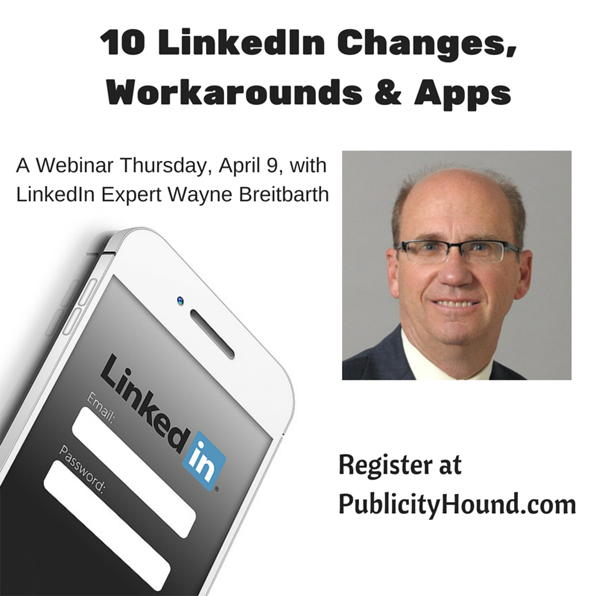 When LinkedIn rolled out its publishing platform a year ago this week, giving you the ability to publish helpful content to your profile, bloggers rejoiced.
Finally, they could take all those posts and republish them on LinkedIn.
Not so fast. 
Google doesn't like duplicate content, and republishing all your content to LinkedIn is as bad as spamming. If Google sees two articles online—one at your blog and one on your LinkedIn profile—it might rank your profile higher in search results, and not rank your blog post at all. 
The workaround for that problem is to rewrite the post just enough so it's different, and then publish it to LinkedIn.
Hubspot, the experts in inbound marketing, suggest a few other options. In its post Linkedin's Publishing for All" Raises Duplicate Content Questions, it suggests that you might go so far as to republish only one out of five articles from your blog on LinkedIn, but only if you feel it's adding value by getting the content in front of a new audience who would benefit from it. 
I wouldn't take that chance. I'd simply rewrite it. Or pay someone to rewrite it for me.
LinkedIn expert Wayne Breitbarth, author of the best-selling book The Power Formula for LinkedIn Succcess, will discuss other important things to keep in mind while publishing to LinkedIn when he's my guest for an online training session from 4 to 5 p.m. Eastern on Thursday, April 9. " The webinar on 10 LinkedIn Changes, Workarounds & Apps will walk you through the new features introduced in the last year by the world's largest social networking site and explain how to use them to your advantage. 
5 Reasons to Publish on LinkedIn
Publishing has many advantages. Here are just a few:
Published posts enhance your expertise and let people know that you know your topic.
They become part of your profile, the first thing someone sees when they land on your page.
The content can be seen by people who aren't connected to you at the first, second or third levels.
It's an alternative to creating your own blog, a task some people stiff refuse to consider. The danger in relying on LinkedIn as a showcase for your content is the same as it is on other sites like Facebook and Twitter. You don't own the property. The content can be here one day and gone the next.
Your compelling content could be the deciding factor that gives you a consulting assignment, or a new job.
Checklists & Cheat Sheets
Everyone who registers for Thursday's webinar will receive five bonuses. My Publicity Hounds love those easy-to-use checklists and cheat sheets. Here's what you'll get: 
The video replay, which you can watch again whenever you wish if you need a quick refresher. 
A self-evaluation, written by Wayne, that lets you score yourself so you can see how well you're doing on LinkedIn.
Wayne's list of list of "10 Ways to Promote Your Events on LinkedIn." I always forget about these when I'm speaking at an event, or hosting a virtual event.
Wayne's checklist of "10 Ways to Get More Company Page Followers." I don't use my Company Page nearly enough.
Wayne and I also use a fast, incredibly easy trick for growing our email lists when we connect with others on LinkedIn. We'll tell you what it is and even give you a cheat sheet with the exact copy we use so you can steal our idea.
Hope to see you on Thursday's call. Register here.
If we're not connected on LinkedIn, let's do it. You can find me here.  Connect with Wayne here.