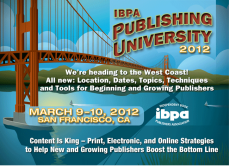 Attention publicists who are coming to the IBPA Publishing University this weekend in San Francisco.
Can I buy you coffee? I'm arriving mid-day on Friday, and I'll be presenting on three panels on Saturday. But I'm staying over on Saturday night.
Email me at JStewart (at) PublicityHound.com and let's see if we can coordinate our schedules.