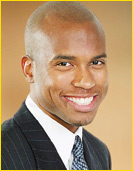 If you're a speaker with a business topic, or a hobbyist with a fun program that you could present to passengers on cruise ships, don't miss my free webinar with Daniel Hall at 4 p.m. Eastern today, Friday, Nov. 5. It's "Speakers Cruise Free: The Opportunity to Trade Your Talents for Luxury Cruises."
*    *     *
UPDATE on Nov. 9: You can watch the replay here.
Warning: This video is a little more than three hours long.  It will only be available until 11:59 p.m. Eastern on Thursday, Nov. 11.  Go there right now and watch it, or enlist someone to listen for you and take notes.  It's easy to jump around from one topic to the next because the webinar is divided into several smaller videos.
   
His special offer at the end is good only until 11:59 p.m. Eastern on Thursday. You snooze, you lose.
  
*    *    *
  
Daniel will explain how you can cruise free, all over the world, by simply having an interesting presentation and convincing the enrichment program coordinators who work for the cruise lines to hire you.
Business speaker Jonathan Sprinkles did.  His first talk was to only four people on a cruise ship, and he admits that it wasn't very good.  He rates it "4" on a scale of 1 to 10.
But the tiny audience loved him.  So did the cruise line.  And now he enjoys repeated bookings.
Gid Pool, a stand-up comedian, has been applying Daniel's tips for a full year and sent this message to Daniel on Facebook: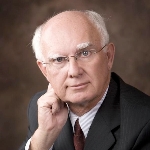 "Please do not hesitate to use me as proof you 'get the job done.'…Could not have done it without you… I will have been on…. get this….9 cruises…some short.. but..a cruise is a cruise."
There's still time for you to submit your marketing materials to be considered for cruise ship programs in 2011.
I know Fridays are horrible, but I didn't want to wait until next week to host Daniel because right now, as you're reading this, coordinators for the enrichment programs on cruise lines are sorting through marketing materials from speakers who want to be hired for gigs in 2011. Register for the webinar here.
After you sign up, you'll be redirected to a page where you can watch a video Daniel created in which he starts sharing great tips immediately.  It will whet your appetite for today's webinar.  You'll then receive information via email on how to participate.
Don't miss this one!
It would be smart to clear your calendar for several hours this afternoon just in case Daniel comes up with something extra.