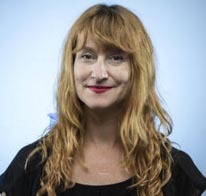 If you're dying to find out what it takes to get your book reviewed by the L.A. Times, meet Carolyn Kellogg, the book editor, when she speaks to the Book Publicists of Southern California on Thursday, Feb. 11.
She's one of three speakers who will be featured during the program on "How to Romance the Media: Update." You'll also hear from psychologist Lita Singer, author of "Cancel the Pity Party," and actress/playwright Jane Marla Robbins, author of "The Laughing Buddha." The group meets at the Sportsman's Lodge, 12825 Ventura Blvd., Studio City.  
I've spoken to these book publicists and it's always a fun evening. Doors open at 5:30 p.m. for cocktails/networking, followed by an all-you-can-eat buffet dinner at 7. The program beings at 8. Cost is $35 for the dinner (includes tax and tip) or $10 for only the program. 
Send a check to Book Publicists of Southern California, attn. Irwin Zucker, 714 Crescent Drive, Beverly Hills, Calif, 90210. Questions? Call Irwin at 323-461-3921.
About Carolyn Kellogg:
She is a recipient of the paper's editorial award and she is a vice president of the board of the National Book Critics Circle. Kellogg has served as editor of LAist.com, web editor of Marketplace and has been widely published. She has an MFA in creative writing and a bachelor's degree from USC.
If you want to start building the relationship before you meet her on Feb. 12, follow Los Angeles Times Books on Facebook and Carolyn Kellogg on Twitter.