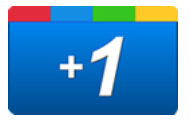 When Google, the King of Search, gives Publicity Hounds an easy way to let our websites and blogs stand out, we need to embrace it with all four paws.
The newest tool is the +1 button, shorthand for "this is pretty cool" or "you should check this out."
You'll start seeing it popping up on websites and blogs.
Here's how it works.
When you install the code that makes the button visible on your own site, people who like your content can click on it and tell Google and others that they're recommending it.  It's Google's equivalent of Facebook's Like button.
But here's the really powerful part.  When you recommend somebody else's content, your photo shows up when that person's website is listed in Google's search results.  But your photo will show up only if you already have a Google Profile. Here's an example:
 
Do these four things today:
If you don't have a Google Profile, create one. 
    
Read more about the Google +1 button.  Here are Google's FAQs. You can find a video and a helpful tutorial from Francisco Rosales at the SocialMouths blog.
   
Install the button at your website and blog.  Or save yourself the headache and have your webmaster do it for you.
  
Start recommending content you see elsewhere by clicking on the +1 button.
It's too early to tell how successful the button will be, and whether it will go to the Google graveyard like the failed Buzz experiment, but you'd be crazy not to at least try it.
Do you think this button will catch on?