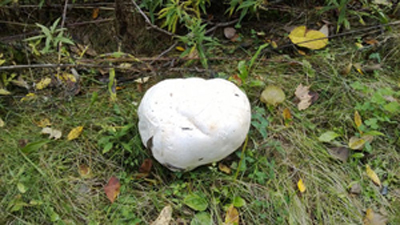 I went hiking in the Kettle Moraine State Forest on Sunday with my friend, Christine Buffaloe, who's visiting from San Diego, and my sharp eye noticed this white thing that was almost obscured. 
Can you guess what it is?
The first person to guess correctly in the Comments below wins a $20 Amazon gift card.