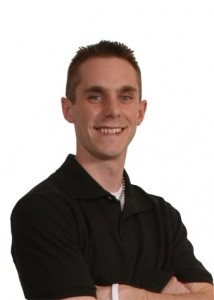 Membership sites were all the rage about 10 years ago.
Thousands of experts created them for an additional revenue stream. But many of them learned quickly that it was too difficult to encourage paying customers to stay, and keep paying.
Meet Stu McLaren, who has helped more than 40,000 authors, speakers and experts turn their knowledge into popular membership sites that earn them a steady passive income because they've used Stu's advice on how to retain members.  
Take John Gallagher, for instance. John and his wife, Kimberly, started HerbMentor.com in 2005 to show people how simple it was to stay healthy naturally with herbs and good food.  They now have 3,000 avid followers who pay them each month to read information about herbs.
Stu is teaming up with Steve Harrison for a free 90-minute call on Thursday, April 11, on "How to Turn Your Non-fiction Book or Expertise Into a Lucrative Passive Income Stream." You can join them at either 2 or 7 p.m. Eastern Time.
Stu will discuss how John Gallagher started his herb membership site, and he'll also explain the four hottest topics that work best for membership sites and have built-in traffic and a following of people ready to join.
Register here for the free call using my affiliate link.