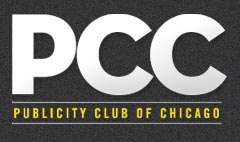 If you need publicity for your medical center, hospital or health-related facility, don't miss the Wednesday, March 9, meeting of The Publicity Club of Chicago on "How to Land Coverage with National Healthcare Media."
A panel of five media representatives will share tips on how to pitch your stories and get their attention. They are:
Stephanie Siegel, @StephanieSiegel, NBC Today Show producer
Charlie Brooks, producer for CBS Evening News, CBS This Morning and CBS Sunday Morning
Vikki Ortiz Healy, @VikkiOrtiz, Chicago Tribune health and family reporter 
Aurora Aguilar, @aurorabr13, Modern Healthcare news editor
Jessica Sanchez, Ivanhoe Productions supervising producer
The moderator is Nesita Kwan, @NesitaKwan, former NBC-TV health reporter. The luncheon and program are from 11:30 to 2:30 at Maggiano's Little Italy, 516 North Clark St. I've attended several of these luncheons, which give visitor a chance to ask questions during the program and meet the media afterward. It's also a chance to network with publicists and others in the PR industry.
Best Articles on Healthcare Publicity
If you can't make it to Chicago on March 9, you'll find lots of tips in these articles on healthcare publicity and marketing:
Healthcare Publicity: The First Three Steps to Getting Free Press Coverage
Healthcare Publicity: Winning Techniques and Fatal Pitfalls to Your Free Press
5 of the Best Faceboook Medical Practice Fan Pages
25 Dental Marketing Ideas the Pros Use
65 Chiropractic Marketing Ideas
If you have your own idea to share, I'd love to hear it.