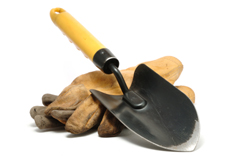 This week's "Help this Hound" question is from me and my fellow members of the Port Washington Garden Club in Port Washington, Wisconsin:
We're sponsoring our first-ever daylong lecture series on Feb. 26, and we're looking for a catchy title that will really build the buzz and draw a huge crowd.
Guest experts from within and outside the club will be speaking on topics that include tips for gardening with your pet, how to incorparate native plants and dramatic grasses into your garden, unusual plants for shade gardens, the kitchen garden, and how to create a worm farm for richer soil. The event will give local gardeners something to do in the dead of winter in Wisconsin. 
So far, the working title is "Throw off the Winter Blues with a Day of Gardening." Can you do better than that?
I'm offering a $50 gift certificate for Publicity Hound products to the person who suggests a title that we end up using.