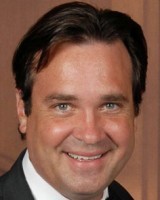 If you have valuable information that helps your target audience solve a problem, host a free webinar.
Then after you've wowed your audience with content-rich information, make them an offer they can't refuse.
That's what Daniel Hall has done for my customers  three times in the last year. He explained how to speak on cruise ships all over the world for free, how to format ebooks for the Kindle, and how to format ebooks for Barnes & Noble's Nook eReader.
You may have been on one of the calls and emailed me about how much you loved his step-by-step instructions.
Daniel's webinars have been so popular that he's been inundated with requests from people who want to know how they can host their own webinars. 
     
    
Join Us on Wednesday, July 27
I'm hosting another free webinar with Daniel this Wednesday, July 27. It's called "Step-by-Step Insider Secrets To Producing Highly-Profitable Webinars" and it will be from 3 to 4:30 p.m. Eastern Time. ( 2 Central, 1 Mountain, 12 Noon Pacific).
You'll get the exact template that Daniel uses for consistently producing webinars that make mountains of cash. This training will be literally step-by-step.
     
    
Our Big Fat Promise
In fact, here's our Big Fat Promise. 
You'll get the exact template you need to create profitable webinars. Period. Don't be fooled by the fact that this webinar is FREE.
Daniel Hall is known for delivering lots of immediately usable content on every webinar.
And yes, there will be an offer for Daniel's new training on how to produce, promote and deliver profitable webinars.  But you will only hear that offer AFTER Daniel has delivered on our promise.
     
    
****Bonus for Live Attendees Only****
If you are on the webinar live (as opposed to catching the replay) Daniel will also reveal one of his most powerful, money-making closes—a close you can effectively use to sell just about anything on a webinar, including your product or service. It would be well-worth coming just for this close.
Register here.  See you on Wednesday!