There's nothing cuter—or more helpful—than a stash of Twitter icons to use at your website or blog, or in your newsletter. It's even better if they're free.
AWeber, the company I use to send my ezine, "The Publicity Hound's Tips of the Week," just emailed me a list of links where anyone can grab hundreds of free images, including the one you see above. You don't have to be an AWeber subscriber.
That's one of the many things I LOVE about AWeber. Their emails are packed with helpful tips like this one. If you need a good email program, check out Aweber using this affiliate link.  
Here's a sample of the free images I found here.
A selection of stock icons: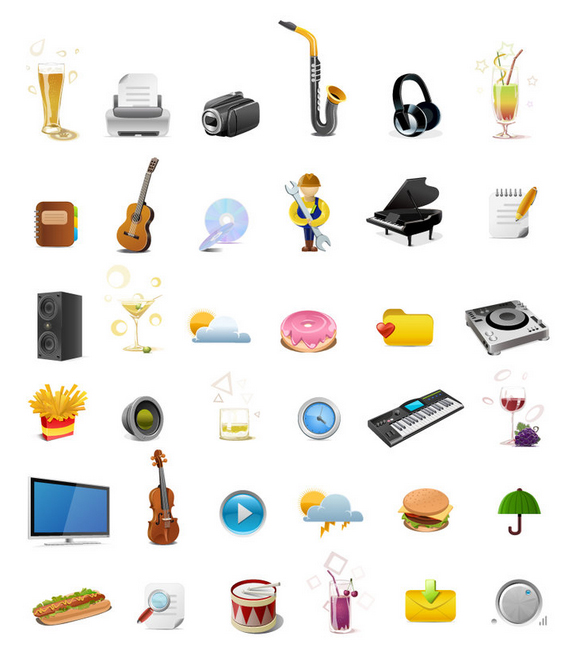 Social media buttons wearing Santa hats:
Musical instruments, too. Even though you must register for this one, the link leads to an error page, unfortunately, so I can't give them a credit line. Here's hoping they fix it soon: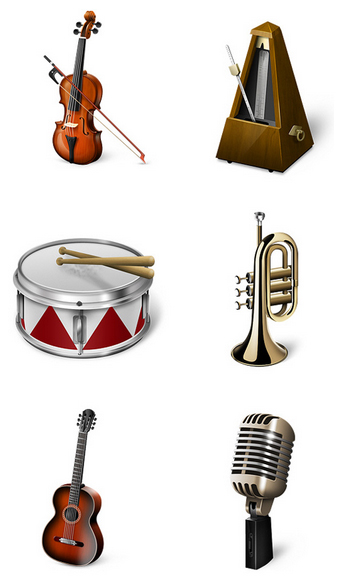 Have fun with these images!
Also, Bigstock.com and Shutterstock.com each give away a free image every week. Definitely worth taking the time to download, or give this task to an assistant or intern. Remember to read the Terms of Service carefully and credit the photographers correctly.
What other free stock photo sites do you find helpful?